After completing a Himalayan expedition to photograph snow leopards in 2019, Surat-based photographer Saurabh Desai has returned to the high-altitude Tibetan Plateau on another journey.
The artist, who has a passion for wildlife—traipsing through deep forests and to mountain heights to capture nature in all its authenticity—is producing a photo documentary, according to a recent post on social media.
"Starting a photo-story on my Snow Leopard Expedition … Stay tuned …" Desai captioned.
"Walking on the frozen river during winters in the most challenging terrain in Himalayas in search of the most difficult cat in the world, The Snow Leopard; Grey Ghost of Himalayas.
"There are many layers and reasons I love to shoot in Himalayas and adventure is surely the one of them…"
Desai managed to capture breathtaking shots of snow leopards during his first trek to Changthang, a Tibetan region some 15,000 meters above sea level.
Of the snow leopard's legendary reputation, he learned from locals that: one does not see "Shan," but "Shan" sees you, using the Ladakhi word for the elusive, mountainous feline.
"Grey Ghost" is another moniker for the snow leopard.
More recently, in late April, 2021, the artist photographer posted more shots of the leopard, showing just how hidden they can get, blending in perfectly with the rocky mountainside.
Pause to pore over Desai's photo and see if you can find the snow leopard in this rocky landscape.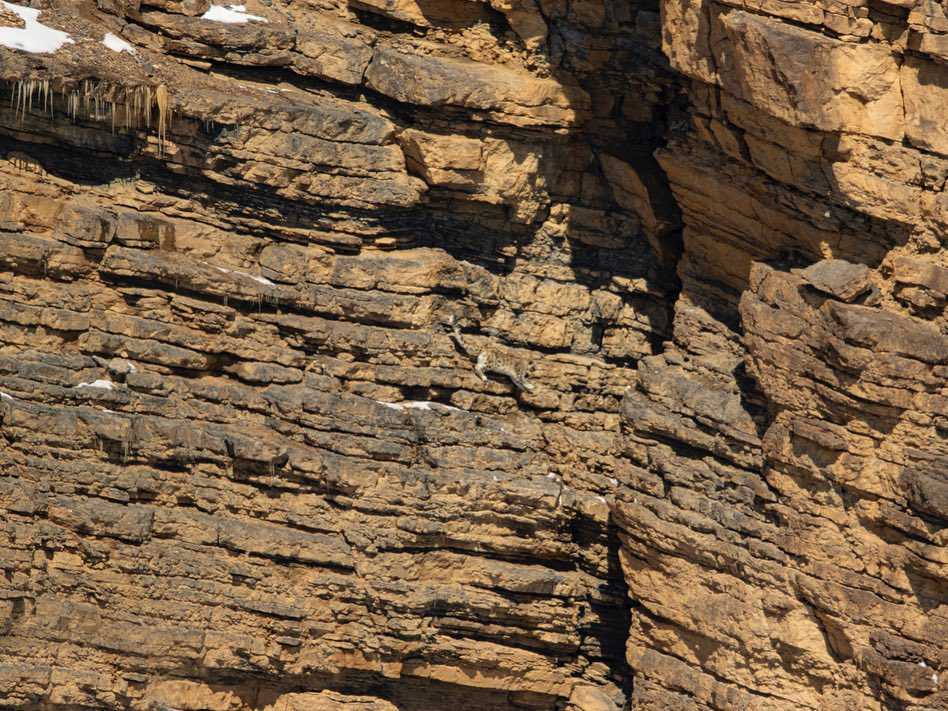 "This amazing and the most [elusive] cat on this planet is on the verge of extinction and this grey ghost of Himalayas has been struggling to continue its next generation every single day," Desai captioned along with the images.
Were you able to spot the Shan? Here are some closer-up shots revealing its location.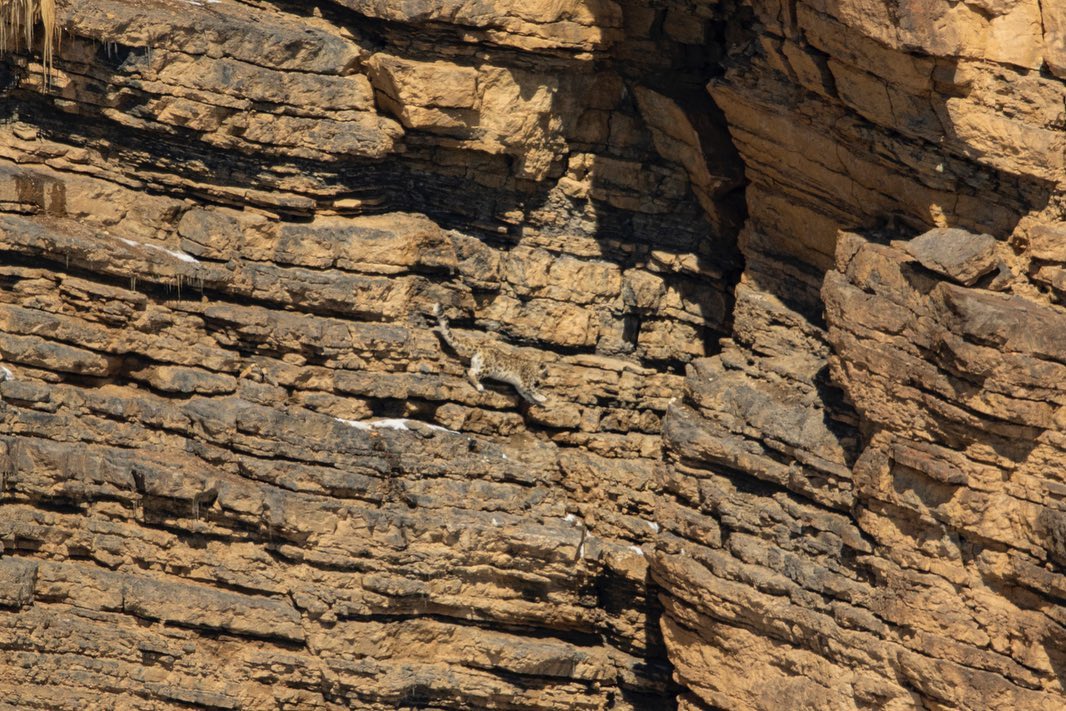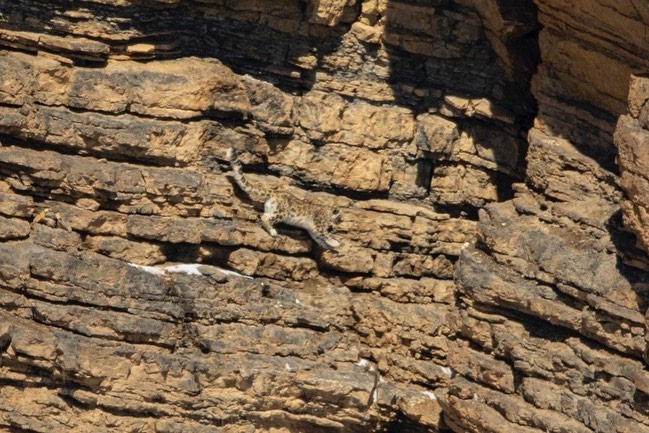 Among the photos the artist shot in 2019, Desai posted another photo with a big cat hidden somewhere in the seemingly barren landscape, captioning, "Art of Camouflage." The incredible shot went viral as Facebook users tried to spot the stealthy cat.
Are you ready for a challenge? Try finding the snow leopard in this photo.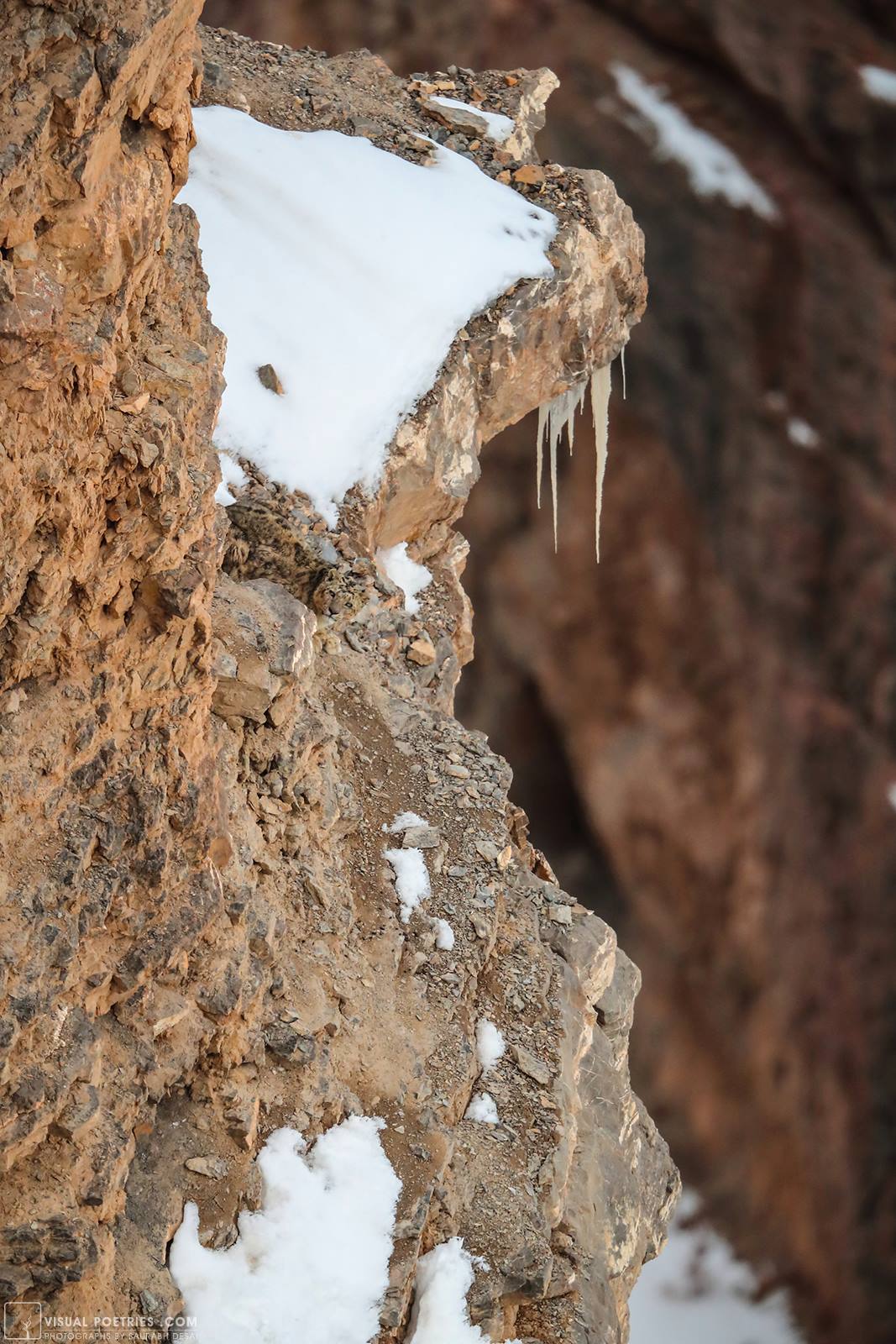 As Desai's photo-story production continues, stay tuned for more updates on his social media or visit the Visual Poetries website.
Share your stories with us at emg.inspired@epochtimes.com, and continue to get your daily dose of inspiration by signing up for the Epoch Inspired newsletter at TheEpochTimes.com/newsletter