Published by @prwirepro on

Axiom Print offers sneeze guards in a variety of sizes and styles to fit any need. Sneeze guards are made of shatter resistant material, they are transparent and lightweight.
Los Angeles, CA – February 27th 2021 – Axiom Print has installed more than 1000 sneeze guards for universities, cities, counties and local businesses since 2020. As the Stay at Home order is lifted, businesses look for ways to protect their customers and staff. Incorporating sneeze guards in your work environment will help reduce the spread of germs between employees and clients. Sneeze guards will not prevent COVID-19 but these barriers will reduce the chances of spreading the virus.
Sneeze guards come in two formats either they are pre-assembled with a pre-cut area for handing cash, files and documents or our experts come to your location and custom make the sneeze guards to fit your needs. The shields are transparent making eye contact and communication possible. Sneeze Guards are made of ¼ inch thick plexiglass, a shatter resistant material, which will not crack upon impact. Due to their lightweight they can be moved easily and shipped nationwide. Experts from Axiom Print will do free same day estimations, draw a free 3D mockup for you and install them after confirmation.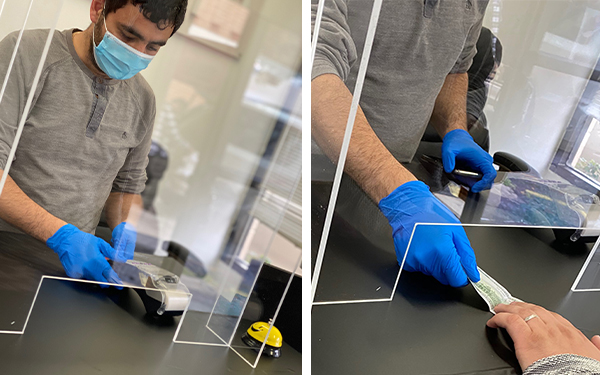 For over ten years Axiom Print continues to offer high quality printing, creative graphic design ideas and installation services to clients nationwide. Our services range from packaging, labeling, printed materials for outdoor and indoor marketing as well as personalized prints to fulfill large and small requests. We pride ourselves in innovative printing, quick turnaround and personalized account managers to give you the ultimate printing experience.
Media Contact
Company Name: AxiomPrint, Inc.
Contact Person: Gary
Phone: (747) 888-7777
Country: United States
Website: https://axiomprint.com/