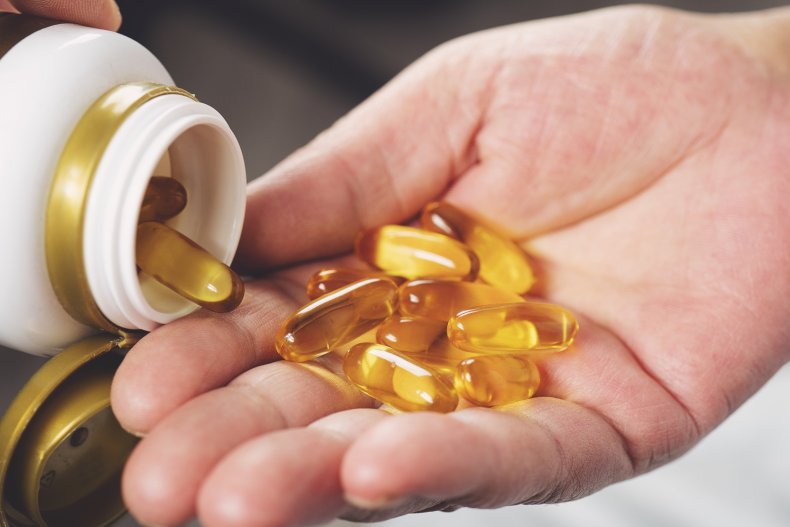 A chiropractor who formerly owned a dietary supplements company has pleaded guilty to illegally distributing "steroid-like drugs."
Judge James P. Jones in U.S. District Court for the Western District of Virginia accepted a guilty plea from Nicholas Andrew Puccio, 41, who admitted that he intended to mislead and defraud consumers and the U.S. Food and Drug Administration (FDA) by introducing an unapproved new drug into interstate commerce, according to a Thursday release from the Department of Justice (DOJ).
Authorities say that between 2016 and 2020, the Columbus, New Jersey, chiropractor marketed dietary supplements that contained ostarine—one of several chemicals meant to mimic steroids that are known as selective androgen receptor modulators (SARMs)—to bodybuilders and other people involved in the "fitness community." The unwitting consumption of ostarine is particularly dangerous because it increases risks for potentially deadly liver toxicity, heart attacks and strokes, according to the FDA.
"Marketing misbranded dietary supplements that contain unapproved drugs is illegal and is a threat to public health," Catherine A. Hermsen, assistant commissioner for criminal investigations at the FDA's Office of Criminal Investigations, said in a statement. "We remain committed to bringing to justice companies and individuals who attempt to subvert the regulatory functions of the FDA by distributing unapproved, and potentially dangerous, drugs."
"Undermining the FDA drug approval process puts consumers at risk, especially when those drugs contain ingredients that can cause harm," added acting Assistant Attorney General Brian M. Boynton of the DOJ's Civil Division. "The Department of Justice will continue to work closely with the FDA to prosecute those who put profit before the public health."
Puccio is scheduled to be sentenced on September 23 and could face up to three years in prison. The FDA Office of Criminal Investigations is continuing to investigate the case.
Newsweek reached out to Puccio for comment.
Several similar cases of ostarine and other dangerous SARMs being falsely sold as dietary supplements have also recently resulted in criminal prosecutions and penalties.
In February, 47-year-old Brian Parks was sentenced to one year and one day in federal prison and fined $250,000 after pleading guilty to the illegal distribution of ostarine, as well as the similar chemicals ligandrol and testolone, through his North Carolina-based "sports supplements" company MedFixRX.
Also in February, compounding pharmacy owner Jeremy Delk, who was banned from any future involvement in businesses distributing prescription drugs, was sentenced to three years probation, four months of house arrest and given a $20,000 fine after admitting to unlawfully distributing at least 14 different drugs and chemicals including SARMs. His Nicholasville, Kentucky-based company, Tailor Made Compounding, forfeited $1,788,906.
Brett Becker, the owner of Argyle, Texas supplements company Accelerated Genetix, LLC, was sentenced to six months of house arrest while forfeiting $3.5 million that he made selling products containing ostarine and ligandrol in March. Becker admitted to misleading and defrauding consumers and the FDA by importing SARMs in mislabeled shipments from China.