More than 10 theatres will reopen with enhanced cleaning and safety protocols
Rosemary Rossi | March 12, 2021 @ 7:09 PM

Last Updated: March 12, 2021 @ 8:26 PM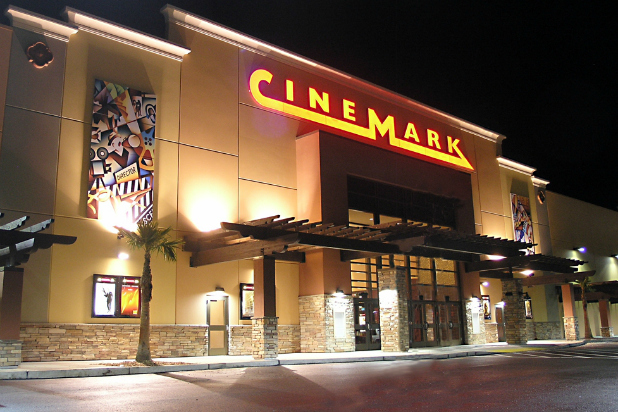 Cinemark Theatres will begin to open its more than 10 theatres in the Los Angeles area on Saturday, March 13 and continue through Monday, March 15, when nearly 90% of its domestic circuit will be open, the chain announced Friday.
"Cinemark is thrilled to once again offer Los Angeles movie lovers the chance to see a movie on our big screens with sight and sound technology that truly cannot be replicated at home," Cinemark CEO Mark Zoradi said. "Los Angeles is one of the most meaningful moviegoing markets in the world, and we look forward to providing moviegoers the entertainment experience they have been craving with the health and safety protocols they can trust. With an extensive list of blockbusters set to release in the coming months and nearly 90 percent of our U.S. circuit open, there is no better time to get back to the theatre."
With the addition of the L.A. market, nearly 90% of Cinemark's domestic circuit will be open by March 15. All theaters, of course, will meet enhanced cleaning and safety protocols, which they outline as the following:
Also Read: COVID Killed Theaters' 90-Day Exclusivity on New Movies – What Comes Next?
Each auditorium is extensively disinfected between showtimes with products identified by the EPA to be effective in eliminating COVID-19.
Theatres have staggered showtimes and limited capacities to maximize physical distancing.
Seat-Buffering Technology automatically blocks seats adjacent to a party upon ticket purchase.
Face masks are mandatory for all guests within the theatre and may only be removed for eating and drinking in the auditoriums. Face masks are required for all employees.
All public and high-touch spaces are thoroughly sanitized frequently.
Ample supplies of seat wipes and hand sanitizer are available for customer use.
Guests are encouraged to purchase tickets online and use contactless payment methods for a more contact-free experience. With that, cash payments options will be limited.
Cinemark's advanced, three-point air quality standard is designed to deliver an abundant supply of fresh outdoor air, maintain optimal circulation and eliminate pollutants.
Increased fresh-air rate. Cinemark is substantially raising the fresh-air rate of building HVAC systems by constantly utilizing supply fans to increase the total volume of fresh, outside air flowing into theatres.
Smart-flow air circulation design. Each auditorium within the theatre has its own HVAC system, which consistently diffuses fresh air from the ceiling down toward the floor where it is then returned to the filtration equipment, constantly refreshing the air.
Elimination of pollutants. Cinemark utilizes MERV filters in its HVAC systems to capture the majority of particles and pollutants.