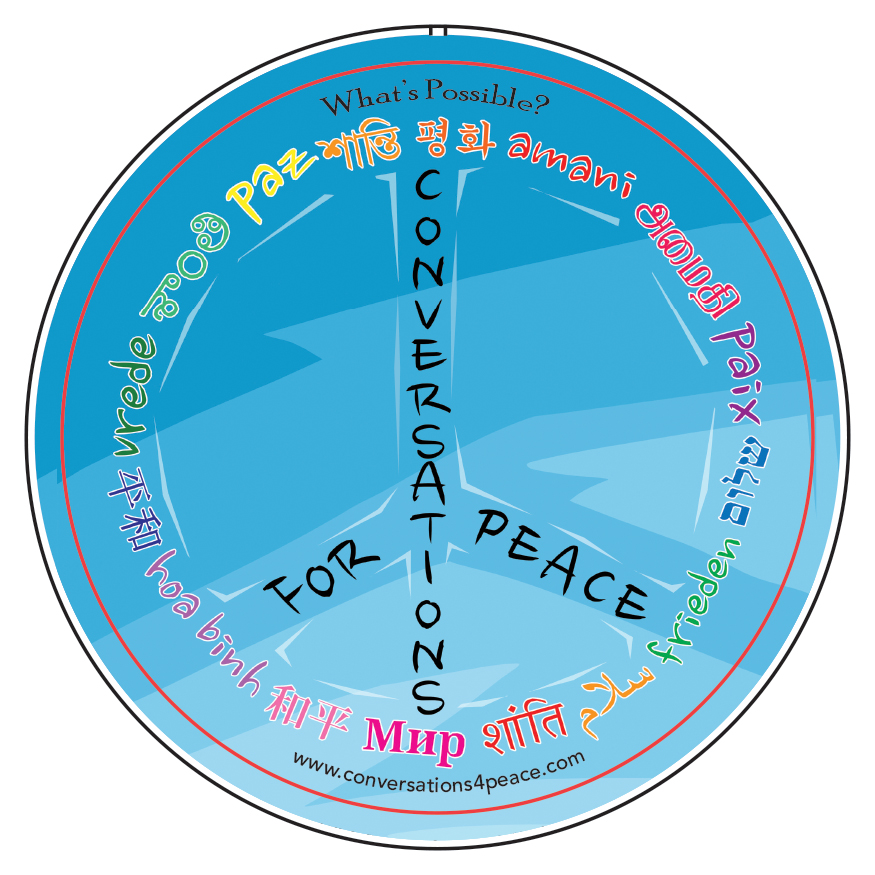 Los Angeles, CA, September 19, 2023 –(PR.com)– In recognition of International Day of Peace, and in collaboration with the United Nations Association of the USA (Southern California Division) and the Rotary Action Group for Peace, this event benefits earthquake victims in Turkey, provide assistance to refugees worldwide, support foster teens in transition, protection of endangered species, and more.
"Where words fail, music speaks." – Hans Christian Andersen
"But only Art and Music have the power to bring Peace." – Yoko Ono
The United Nations Association of the USA Southern California Region and the Rotary Action Group for Peace invite the world to view a free concert for peace.
Including performances from Ukraine, Iran, Turkiye, the US and more.
Viewers can enjoy the music live on KNEKT.TV and connect with performances from around the globe. The event streams free and encourages viewers to donate to the cause or causes that are highlighted throughout the event entitled "Concert for Peace, From Harm to Harmony."
The Event Streamed live on Sunday, Sept. 17 and will be available for free on Video on Demand exclusively on the KNEKT®tv Network.
The team includes:
Barry Simon, Creator and Executive Producer
Richard Franchella, Co-Executive Producer
Kent Speakman, Producer, KNEKT.TV
Alivia Walters, Senior Lead Editor
Raychel Harvey Jones, Video Editor
Artists and performances include:
Harmony
written by Michael Gaines and Barry Simon,
performed by Colin Smith, produced by Casey Conrad
video produced by Stephon Litwinczuk
Peter Yeo, President
The Better World campaign, The UN Foundation
Stop
Performed by Anna, from Ukraine
Dirk Lustig
De-Mining Ukraine
Don't Give Up on Me
Performed by Andy Grammar and the PS22 Choir
Baraye
Performed by Coldplay
Written by Shervin Hajipour
Goodbye Blue Sky
Durga McBroom, the McBroom Sisters (Pink Floyd)
The Giraffe Peace Language Song
Performed by Youth of Turkiye'
Music is a Mystery
Performed by Dimitri Chetvergov
Agirim Daay
Written and performed by Hiwa Pashaei
Wish You Were Here
Performed by Durga McBroom, the McBroom Sisters (Pink Floyd)
ALLAH-U ALLAH
Performed by the Antalya Choir of Civilizations, Turkiye'
Choir Director Yilmaz Ozfirat
Imagine
Written by John Lennon
Performed by Marcus Bell
Bellringermusic.com
Peace Through the Arts
Produced and directed by Karim Wasfi
VOILA
Performed by Ema Kok
Circle of Life
Composed by Sir Elton John
Performed by Carmen Twillie and the London Gay Men's Chorus
FANDANGO Festival Summer Strings
Performed by HOLA
The Heart of Los Angeles Youth orchestra
Special thanks to the UNA-USA Southern California Division, (a 501C-3) and
the Rotary Action Group for Peace, a 501C-3) for your support.
The event team Includes:
Barry Simon, Arzu Alpagut, Bettina Hausmann, Dr. Vicki Radel, Alison Sutherland, Sezer Aksoy, Rich Franchella, LeeAnn Robinson, Roya Saghafi, Soraya Fallah, Tatiana Vozniouk, Oscar Arslanian, Stephon Litwinczuk, Raychel Harvey Jones, and special thanks to Kent Speakman, KNEKT.tv
KNEKT®tv
Elisabeth Recheis
805-635-8123
www.KNEKT.tv

Contact

Categories
Arts & Entertainment
Performing Arts
Philanthropy & Non-profit
State & Local Government
Television