A federal judge has ruled that the latest installments of Star Wars' "Skywalker Saga," Episode VIII: The Last Jedi and Episode IX: The Rise of Skywalker, are both "mediocre and schlocky."
Ninth Circuit Court of Appeals Judge Kenneth K. Lee commented on both films while ruling on a recent case involving ConAgra Foods and Wesson Oil. Lee used his opinions on the quality of the films to illustrate the concept of making promises that cannot be fulfilled.
In the process, he also implied that he was less than satisfied with at least some of the Star Wars films that franchise creator George Lucas made before selling Lucasfilm to Disney in 2012.
"Simply put, Richardson — the new owner of Wesson Oil — can resume using the '100% Natural' label at any time it wishes, thereby depriving the class of any value theoretically afforded by the injunction," Lee wrote. "ConAgra thus essentially agreed not to do something over which it lacks the power to do."
"That is like George Lucas promising no more mediocre and schlocky Star Wars sequels shortly after selling the franchise to Disney," he continued. "Such a promise would be illusory."
"As evident by Disney's production of The Last Jedi and The Rise of Skywalker," Lee added in a footnote.
Newsweek reached out to Lucasfilm, The Last Jedi director Rian Johnson and The Rise of Skywalker director J.J. Abrams for comment.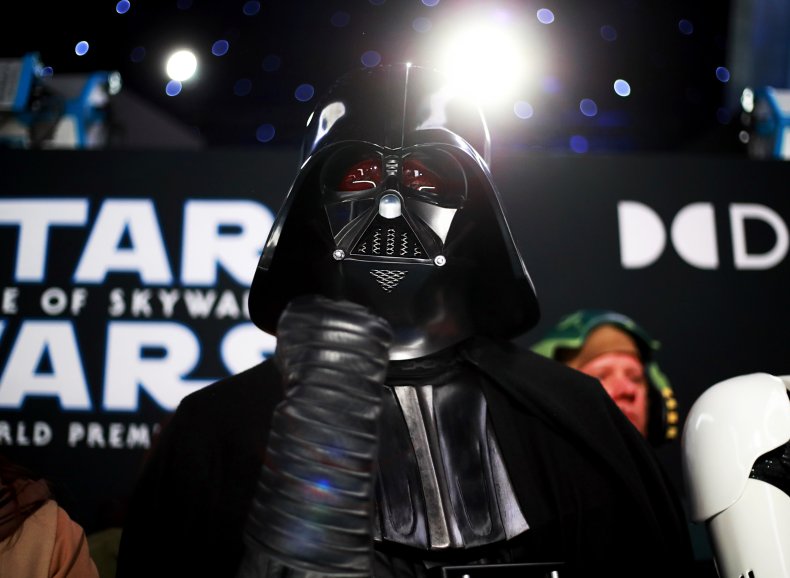 The Last Jedi, released in 2017, received predominantly positive reviews from critics. It trails only 1977's original Star Wars Episode IV: A New Hope in terms of positive reviews for live-action Star Wars films, according to Metacritic. Fan opinions were significantly more divided, with a Rotten Tomatoes audience score of only 42 percent based on 100,000 ratings.
However, some have suggested that The Last Jedi's Rotten Tomatoes audience ratings were artificially driven down by disgruntled fans. CinemaScore, which asks moviegoers to give a letter grade immediately after watching a film, said that audiences "loved it" in December 2017, giving the film an "A" rating.
Fan opinions were again divided for 2019's The Rise of Skywalker, while the critics were much less forgiving. Metacritic rates the film as the second-worst reviewed of all live-action Star Wars movies, with only 1999's Episode I: The Phantom Menace receiving worse reviews.
While it has a Rotten Tomatoes audience score of 86 percent, based on over 50,000 ratings, in December 2019, Deadline reported that The Rise of Skywalker's CinemaScore audience rating of "B+" was the lowest-ever rating for a Star Wars film.
Since Lee only mentioned the last two Skywalker Saga films, his opinions concerning the other Star Wars films Disney has produced since acquiring Lucasfilm, including 2015's Episode VII: The Force Awakens, remain unclear. His opinions on the films that he did mention are, of course, not legally binding.