Kyle Rittenhouse is releasing a book about his experiences, with the news causing outrage on social media.
In August 2020, a then-17-year-old Rittenhouse fatally shot two men—36-year-old Joseph Rosenbaum and 26-year-old Anthony Huber—at a protest in Kenosha, Wisconsin, using a semi-automatic AR-15-style assault rifle. He also injured 26-year-old Gaige Grosskreutz.
Rittenhouse said the three shootings were in self-defense. The teen's trial was divisive, but on November 19, 2021, Rittenhouse was acquitted on all charges.
The 20-year-old shared the cover of the book, Acquitted to his social media accounts on November 20.
"Pre order my new book today!" he posted to his 260,000 Instagram followers, while on X, formerly Twitter, Rittenhouse described his book as a "story of survival, resilience, and justice."
"Two years ago today, accused of unjust charges, I heard 'NOT GUILTY' five times over from a jury of my peers who heard the facts," he told his 1.1 million followers. "My case split the nation into opposing sides fueled by emotions, politics, and misconceptions driven by media and political figures.
"Today, I want you to learn the truth, and know the real and honest version of my story – without filters or an agenda," he said.
Acquitted's impending release divided social media users, with social media user @matthew_meadows calling the book "repulsive."
"Not even worthy of being a doorstop," @JaneTea4 wrote on X. "Sickening," @essenviews said.
"Just what we need. This is completely absurd!" @cryptocoinhodl posted.
"I just don't understand how anyone can milk the deaths of two people for every dime they can get," wrote @MonitorFake.
Others defended Rittenhouse, with @TeslaCowboy1 writing: "This country needs a million more like you."
"Stay strong and true Kyle Rittenhouse, God is on your side," said @detroittraders.
"Kyle, you are a hero for standing your ground and protecting 2A," wrote @Denosko1 on X, while @CandaceCan88 said: "I'm glad justice prevailed."
Newsweek reached out to Rittenhouse for comment via Instagram.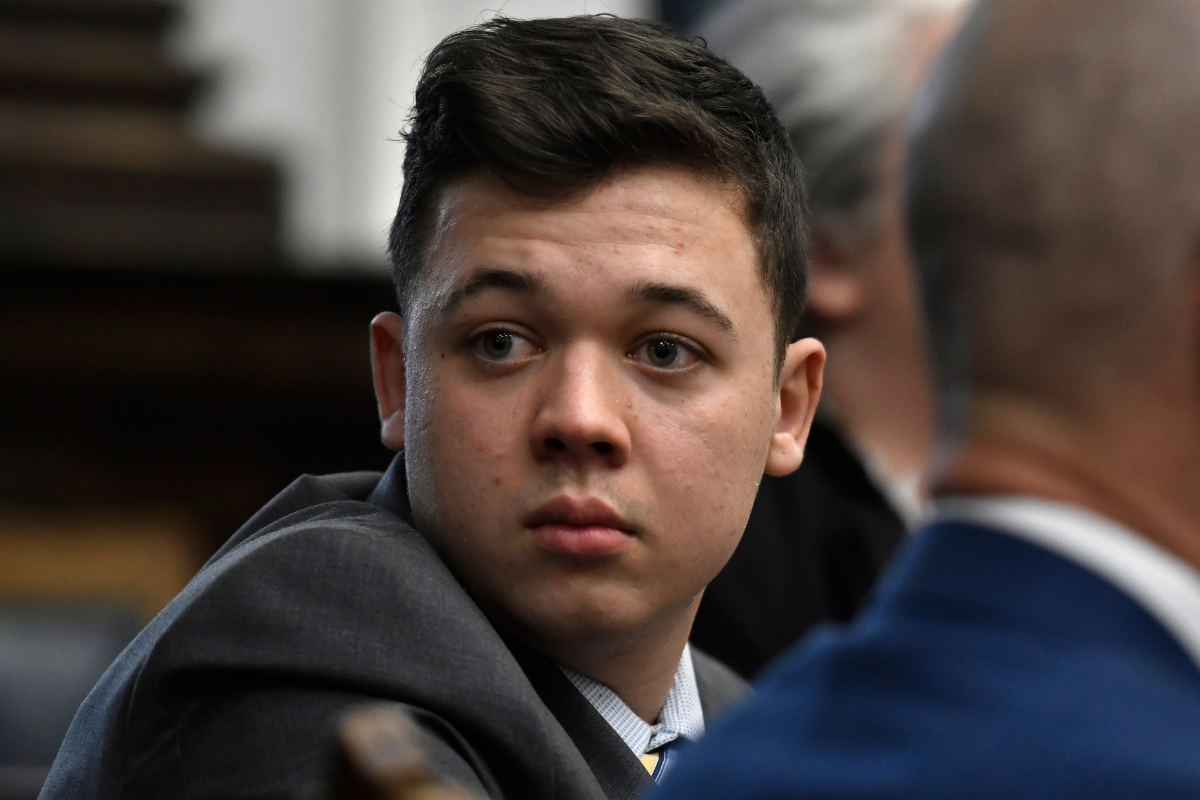 After the shootings, Rittenhouse was charged with first-degree intentional homicide, attempted first-degree intentional homicide, first-degree reckless homicide, and two charges of first-degree recklessly endangering safety.
Although the three men Rittenhouse shot were white, the protest was in response to an incident involving Jacob Blake, a 29-year-old Black man who was paralyzed from the waist down after being shot by white police officer Rusten Sheskey in August 2020—making race a key theme throughout Rittenhouse's trial.
After being acquitted in November 2021, Rittenhouse said he supports the Black Lives Matter movement, claiming he was at the demonstration to "protect businesses and provide medical assistance."
David Hancock, a spokesman for Rittenhouse, told Newsweek in January 2022 that Rittenhouse had plans for a book, describing it as "a young man's very unorthodox journey into adulthood, what it took to make it, and the lessons he learned along the way."
In February 2023, Anthony Huber's father, John Huber, filed a civil suit against Rittenhouse for wrongful death, while Grosskreutz sued Rittenhouse for "emotional distress, humiliation, loss of enjoyment of life, and other pain and suffering."
The estate of Joseph Rosenbaum also filed a wrongful death case against Rittenhouse in August of this year for "compensatory and punitive damages."
Although there is no release date for Rittenhouse's book on social media or his website, the book is available to pre-order on his website.
Uncommon Knowledge
Newsweek is committed to challenging conventional wisdom and finding connections in the search for common ground.
Newsweek is committed to challenging conventional wisdom and finding connections in the search for common ground.