Slower cloud spending by inflation-hit businesses is expected to stall the sales momentum at Amazon.com Inc. and Microsoft Corp. and add to the troubles of the sector that laid off thousands this month.
After years of blistering growth, most recently fueled by remote working and studying during the pandemic, cloud demand has cooled in the past nine months and sales growth may slow further, analysts said.
End-user cloud spending for services including those from the world's largest providers—Amazon Web Services (AWS) and Microsoft's Azure—is expected to grow 20.7 percent this year after 18.8 percent growth in 2022 and 52.8 percent in 2021, according to research firm Gartner.
"A lot of companies are slowing their migration to the cloud or asking for a lower price on their existing plans," RBC Capital Markets analyst Rishi Jaluria said.
Microsoft Chief Executive Satya Nadella said last week that businesses were exercising caution as "some parts of the world are in a recession and other parts are anticipating one".
The Context
Azure is set to grow 31 percent in the December quarter, according to Visible Alpha, its weakest growth since the Redmond, Washington-based company started breaking out the unit's numbers in 2015.
AWS, Amazon's lucrative cloud business from which it gets more than a quarter of its revenue, is expected to post a 24 percent increase in sales in the quarter. It grew 28 percent in the July–September period.
The slowdown is also expected to weigh on Alphabet Inc., the third-largest cloud provider, a sign that the overall market was maturing, analysts said.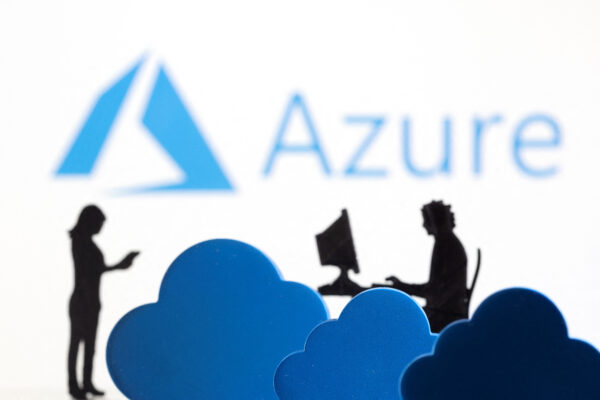 "Easy to move" workloads are already on the cloud and it will be harder for providers to encourage businesses to move the next batch of workloads to their platforms, brokerage UBS said earlier this month.
Microsoft has also taken a hit from a slump in the personal computer market, where its Windows software is still the dominant operating system. Amazon, too, is feeling the heat from slowing retail demand.
The Fundamentals
* Microsoft Q2 revenue is expected to rise 2.5 percent to $53 billion, the slowest increase in six years.
* Amazon Q4 revenue is expected to rise 5.8 percent to $145.40 billion.
Wall Street Sentiment
* 47 of 53 analysts rate Microsoft's stock "buy" or higher, and have a median price target of $285.
* Microsoft shares have fallen 19 percent in the past 12 months.
* 48 of 52 analysts rate Amazon's stock as "buy" or higher, and have a median price target of $135.
* Amazon shares have fallen 32 percent in the past 12 months.
By Yuvraj Malik and Aditya Soni