Nearly 18,500 civilians have died or been injured in Ukraine over the course of Russia's war, according to a Monday report released by the United Nations (U.N.) Office of the High Commissioner for Human Rights (OHCHR).
Tuesday will mark 11 months since Russia's invasion of Ukraine, which launched February 24. Over the course of nearly one year, the OHCHR has consistently shared updates on the Ukrainian civilian casualties.
On Monday, the U.N. office said it had received reports of 7,068 civilian deaths and 11,415 civilian injuries since the invasion. The total number of recorded deaths includes 438 children, who also account for at least 838 of the injured civilians.
Most casualties were linked to the use of explosive weapons, the report said.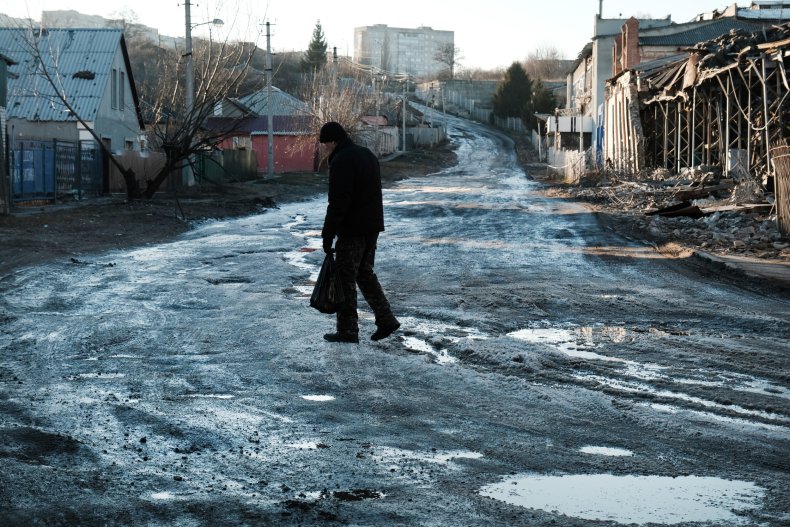 While fighting for control over many territories in Ukraine continues, the U.N. office said, it is likely the civilian casualty totals are "considerably higher" than those reported, due to delays in communication.
The number of Russian and Ukrainian troops casualties has not been reported as consistently. In early November, U.S. defense officials estimated that both countries had lost about 100,000 troops apiece in total, according to The New York Times. Ukraine's latest tally, which Russia has not confirmed, placed the number of killed Russian troops at nearly 117,000.
As the war marches toward its one-year mark, NATO leaders have said Russia appears to be planning for a drawn-out conflict, a shift from Russian President Vladimir Putin's reported expectation that the war would end quickly.
Ukrainian President Volodymyr Zelensky has meanwhile urged NATO countries to continue providing military support to Ukrainian troops. The latest debate over military support for Ukraine has centered around German-made Leopard 2 tanks, which Germany has been hesitant to provide due to concerns about instigating a larger war between Russia and NATO allies.
Mateusz Morawiecki, Poland's prime minister, on Monday said he plans to officially request Germany's permission for Poland to provide Ukraine with its own stockpiles of the Leopard 2 tanks, adding that his country will help Ukraine win the war "with or without Germany."
In addition to marking 11 months since Russia's invasion, Tuesday will also see the unveiling of the 2023 Doomsday Clock by the Bulletin of the Atomic Scientists. The clock is updated based on continuing or predicted threats to human existence, and the Russia-Ukraine war is expected to have an impact on this year's updates.
While the U.N.'s nuclear watchdog agency said last week that it has permanent teams on the ground at Ukrainian nuclear facilities, widespread concern remains about the risks of a nuclear accident as the fighting continues.
Newsweek has reached out to Russia's Ministry of Foreign Affairs for comment.