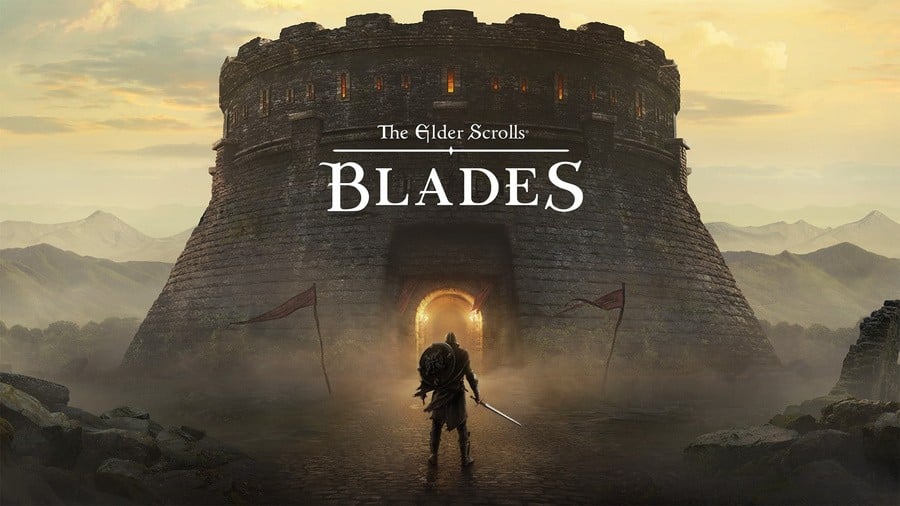 Bethesda's future might be with Microsoft, but it will still continue to support its older releases on existing platforms. One of these titles just so happens to be The Elder Scrolls: Blades for Switch – which is a slightly enhanced version of the free-to-play mobile title that arrived on Nintendo's hardware in May last year.
Although it wasn't necessarily well received on release, Bethesda has continued to update the Nintendo iteration and even fix some specific issues with this version of the game. In the latest patch, which arrived earlier this week, a Switch crash is addressed when "backing out" of character creation.
Some other parts of this patch include new event quests, new offers on the Sigil Store, general improvements and many other bug fixes. Here are the full patch notes, courtesy of the official Elder Scrolls website:
The Elder Scrolls: Blades Patch 1.12 Notes (11th March 2021)
Update 1.12 of The Elder Scrolls: Blades has arrived! Gear up and prepare for brand new Event Quests, complete with new rewards in the Sigil Shop. See the full list of improvements below:
NEW EVENT QUESTS!
Celebrate Jester's Day (March 27) with a new quest event featuring the mysterious Trickster!
Avoid the fiery touch of the wrathful undead in the Crypt of Flames event quest, coming soon.
NEW OFFERS IN THE SIGIL STORE!
Wanderer, Treasure, Architect, Blacksmith and Enchanter Pack Bundles – now offered at a wider range of player levels.
Ancient Nordic weapons and the legendary, venomous blade Serpent Strike – coming soon.
IMPROVEMENTS
Clarified the text of the Legendary chests to be clearer about the rewards.
Removed the Fire Breath attack from Withered Ancient Dragons.
Slightly increased the tier 10 versions of the Ravage Stamina and Ravage Magicka secondary enchantments at maximum tier.
Constantia will now remain in town after completing the last Troll Hunt quest.
Added a chest to loot in the Servants of the Blue God event quest.
Reverted the game icon to the original look.
BUG FIXES
Arena: fixed a bug where Magicka and Stamina bars would appear ravaged when attacking an opponent who was low blocking with an enchanted shield
Arena: fixed an exploit where players could use combo swings to bypass cooldowns.
Quest: fixed a bug where the final objective of the Resolution quest could remain uncompleted
Store: fixed a crash that could occur after buying items directly from a pop-up menu.
Switch: fixed a crash that could occur when backing out of character creation
Town: fixed a crash that could occur when talking to Wanum
Fixed various typos and other minor bugs.
---
One other free-to-play Bethesda experience available on the Nintendo Switch is Fallout Shelter. Otherwise, there are a number of proper experiences like The Elder Scrolls: Skyrim – provided you're willing to part with some coin.
Have you ever tried out The Elder Scrolls: Blades on Switch? Do free-to-play games on Switch interest you at all? Leave a comment down below.
[source elderscrolls.bethesda.net]