Author:

Associated Press

Publish date:
ATLANTA (AP) — Atlanta Hawks forward-center Onyeka Okongwu had surgery Wednesday night in Los Angeles to repair a torn labrum in his right shoulder.
The team said Dr. Neal ElAttrache of Kerlan-Jobe Orthopaedic Clinic performed the surgery. Okongwu is expected to be fully recovered in about six months.
Selected sixth overall after one season at Southern California, Okongwu averaged 4.6 points, 3.3 rebounds and 12.0 minutes as a rookie in 50 regular-season games. In 18 playoff games, he averaged 2.7 points, 2.7 rebounds and 9.2 minutes.
More NBA Finals Coverage:
• Giannis Strengthens Legacy With Championship Win
• Bucks' Title Marks Satisfying End to Difficult Season
• Kobe Called Antetokounmpo's Championship
• The Bucks' Long Game Pays Off
YOU MAY LIKE
Men's 2021–22 Top 25 Summer Reset
As the dust settles on rosters around the country, some team's title hopes have risen since spring, while others' have faded.
WWE's 'SummerSlam' to Air in Movie Theaters for the First Time
WWE and Iconic Events Releasing will announce a new partnership that will bring the event to movie screens across the nation.
2021 Fantasy Football WR3 & WR4 Scoring Targets
SI Fantasy insider Shawn Childs discusses the backup wide receiver spots on your fantasy roster and the best draft practices to maximize your scoring
The Pandemic Olympics Could Have a New Purpose
Mired in controversy and unpopular in Japan, the Tokyo Games can nonetheless send a positive unifying message.

Assessing the NL Cy Young Race After deGrom's Injury
Another injured list stint from the Mets ace has given hope to some of his fellow Cy Young Award contenders.
Meet Team USA: Tokyo Olympics
From fresh faces to familiar ones, here are some of the more than 500 U.S. athletes from around the country who will be going for gold at the Tokyo Olympics this summer.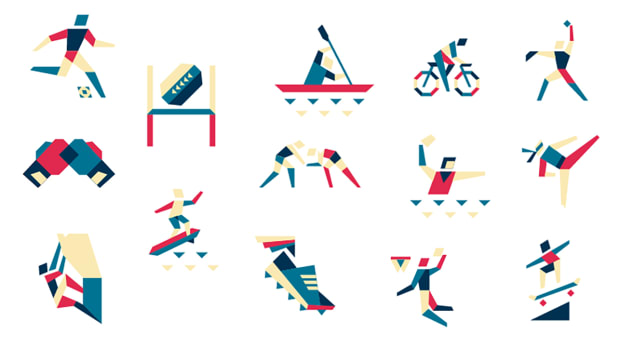 Previewing Every Sport at the Tokyo Olympics
A brief guide to every sport at the Summer Games, from the long-established, like wrestling and equestrian, to new events on the lineup, like surfing and skateboarding, and everything in between.
Hawks' Okongwu Out Six Months After Shoulder Surgery
The No. 6 pick in the 2020 draft had surgery Wednesday to repair a torn labrum in his right shoulder and will miss roughly six months.