Oracle has removed social sharing and insights tool AddThis from its marketing cloud services. Customers who used AddThis widgets on their sites, enabling visitors to share content on social platforms, have seen the tools disappear with little warning.
A company notice provided by Oracle said that it had planned to terminate all AddThis services, effective May 31. The termination was "part of a periodic product portfolio review," the statement read.
Oracle acquired AddThis in 2016.
Why we care. AddThis was a popular tool for upwards of 15 million publishers. Not only did it allow web visitors to easily share content on social, it also provided analytics to publishers via dashboard and weekly reports.
What's next. Oracle provided the following steps for AddThis users in their notice:
The user must immediately cease its use of AddThis services, and promptly remove all AddThis related code and technology from its websites;
AddThis buttons may disappear from the user's websites;
The AddThis dashboard associated with the user's registration for AddThis, and all support for AddThis services, will no longer be available;
All features of AddThis configured to interoperate with user's websites, any other Oracle services, or any third-party tools and plug-ins will no longer function.
Dig deeper: Marketers need a unified platform, not more standalone tools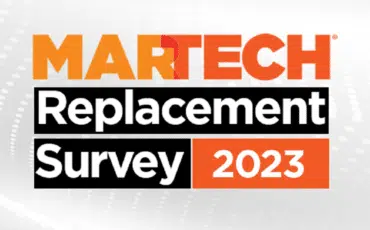 ---
Get MarTech! Daily. Free. In your inbox.
---
---
About the author
Chris Wood draws on over 15 years of reporting experience as a B2B editor and journalist. At DMN, he served as associate editor, offering original analysis on the evolving marketing tech landscape. He has interviewed leaders in tech and policy, from Canva CEO Melanie Perkins, to former Cisco CEO John Chambers, and Vivek Kundra, appointed by Barack Obama as the country's first federal CIO. He is especially interested in how new technologies, including voice and blockchain, are disrupting the marketing world as we know it. In 2019, he moderated a panel on "innovation theater" at Fintech Inn, in Vilnius. In addition to his marketing-focused reporting in industry trades like Robotics Trends, Modern Brewery Age and AdNation News, Wood has also written for KIRKUS, and contributes fiction, criticism and poetry to several leading book blogs. He studied English at Fairfield University, and was born in Springfield, Massachusetts. He lives in New York.