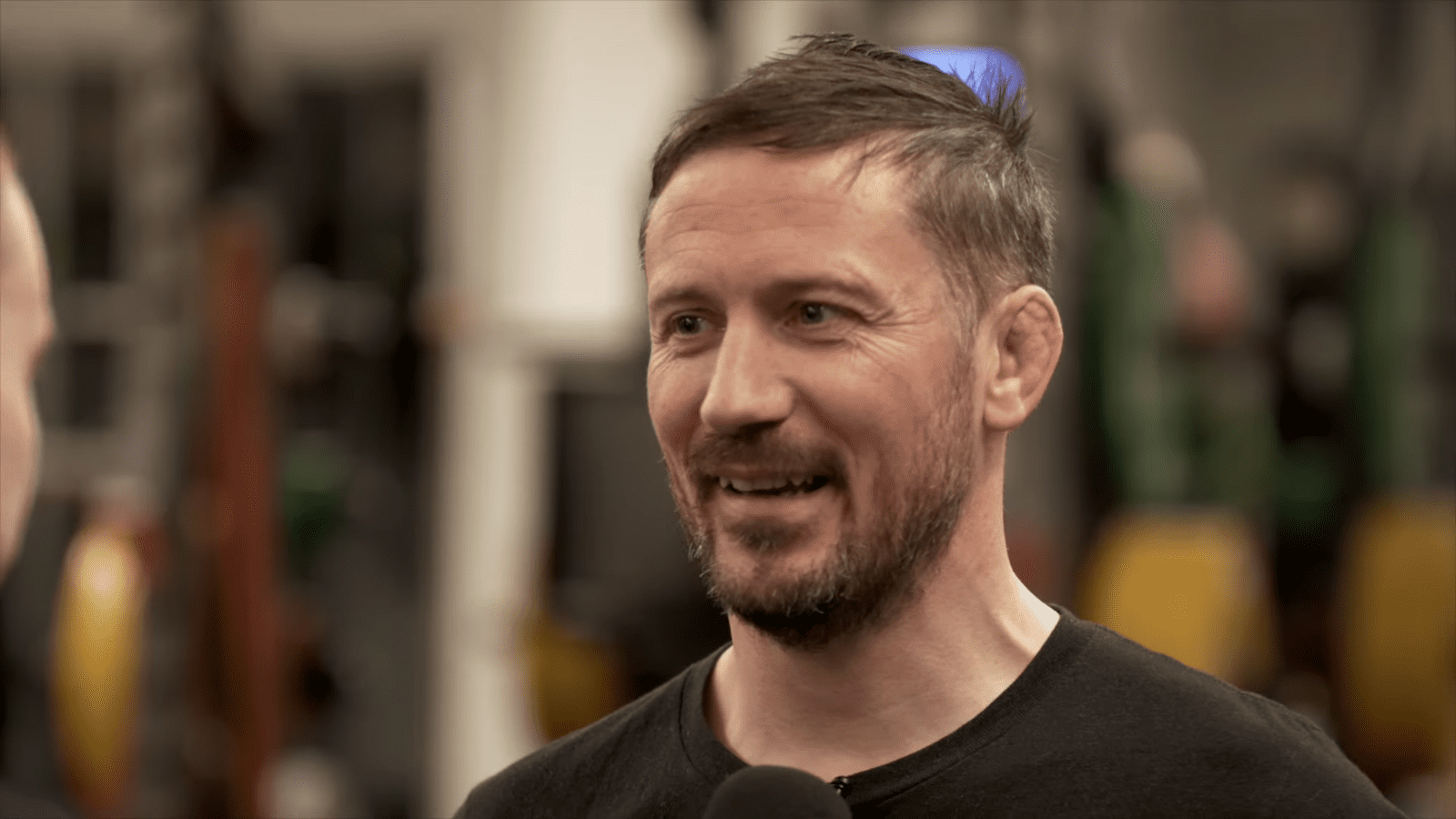 John Kavanagh says he and Conor McGregor are anticipating a third fight with Dustin Poirier, and adjustments have already begun to find the victory.
McGregor met Poirier in January in their second contest, with Poirier earning the victory after targeting the leg of McGregor. In Kavanagh's mind, while the American's calf kicks were incredibly effective, it hid the fact that McGregor himself was having an impressive performance even after a lengthy period of inactivity.
"I'm hoping we can get that rematch done in the summer," Kavanagh said, speaking to BT Sports. "We wanna get that one back, gotta figure out these fricking calf kicks, how to use them and defend them. We're pretty confident we have that sorted out now. He looked excellent everywhere else. Give us a rematch, and we have the rematch, I feel."
While some wondered if McGregor's performance was perhaps hampered by the lack of fans and the general fight week experience, in Kavanagh's mind it was simply a good gameplan by Poirier meeting a slight misfocus by McGregor that saw the fight go the way it did. That said, the longtime McGregor coach feels the ability to see that difference in focus is what will help them adjust correctly for fight three.
"Fair play to Dustin and Mike [Brown] and the guys," he said. "Even when he was getting clocked, he got hit a couple of times hard but he still didn't start getting into a trading war or try and gas himself out trying for takedowns. He had this plan, that he had the check hook and he had the calf kick and they were just going to keep doing it and hope it would work, and it did.
"I don't think any amount of pre-fight shenanigans would have changed that or any interview requests or any screaming fans, so we have to fix that technical detail, which it's not like having to fix everything, it's fixing a small enough area. Get that back into the whole game, not going back in with a boxing mentality, going in with an MMA mentality. Conor was always famous for his movement, his ability to change stances, his bounce as he would say. We got to bring that back. It's there, it's under the hood, it's not skills that have to be learned or relearned, they just have to be re-ignited.
"We've already started that process, wouldn't it be great to do it again in the summer, maybe in Vegas in front of 20,000 screaming people if we can get the world back open."
–
(4161)
comments