Shaquille O'Neal started his career with an endorsement deal with Reebok. They offered him a shoe line when he was merely a rookie. However, this deal didn't last long. In an episode of the Full Send podcast, Shaq once opened up about why he had to terminate the deal and how this was beneficial not only for him but also for his fans. And all this was initiated after the Big Diesel was harshly rebuked by a woman one day, according to his own admission.
ADVERTISEMENT
Article continues below this ad
During his rookie year, Shaq signed a multiyear deal of 15 million dollars with Reebok. As the fame around him grew, he went on to sign a 40-million-dollar deal that would last for five years. In this period, Shaq launched a couple of silhouettes with Reebok. While these shoes hit every store, they were sold for a hefty price. With this in mind, Shaq narrated a story on the podcast. He claimed this to be his "best story."
ADVERTISEMENT
Article continues below this ad
Shaquille O'Neal on terminating the deal with Reebok
One day, when Shaquille O'Neal was leaving a basketball arena, he was stopped by a lady. This woman was furious at Shaq. She called Shaq out for the high-priced Shaq shoes. Instantly, Shaq reached for his wallet and offered to pay for the shoes.
Read More: Dwyane Wade: "I Caught Shaquille O'Neal at The Right Time in His Career"
He told her that he wasn't in charge of pricing his shoes. According to Shaq, the lady blatantly refused Shaq's offer and smacking the money out of his hand, said, "You m****f****** ****, charging these babies all this money for the shoes. Why don't you m*****f*** make a shoe that's affordable?"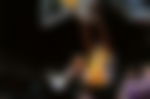 This was a moment of realization for Shaq. He added, "I thought about it. You know what, she's right. So that day I cut ties with Reebok." He told Reebok that he would still endorse the brand but he would stop making silhouettes and more with them. Shaq wanted to start his own shoe line and make it affordable for everyone.
The Shaq Brand
Shaq decided to make shoes that looked expensive and fancy but were worth around 19-29 dollars only. He got hold of the designers that worked with him at Reebok. Shaq wasn't bothered about the money he could lose by doing this. For him, he just wanted to make his fans "look and feel good."
ADVERTISEMENT
Article continues below this ad
He was certain that kids would feel good about wearing affordable shoes because his name was on them. Shaq said, "He's (Shaq) not the best in the world, he isn't the worst. But he is up in that top five category."
So once he had his business in order, Shaq signed a deal with his favorite store Walmart. Soon, his product was in all Walmart stores across the country. Shaq ended up selling over 400 million pairs which amounted to him generating a sum of 4 billion dollars as revenue. This was also the origin of the 'Shaq Brand'.
ADVERTISEMENT
Article continues below this ad
Watch This Story – Shaquille O'Neal vs LeBron James net worth
What's your take on this Shaq story? Let us know in the comments below.