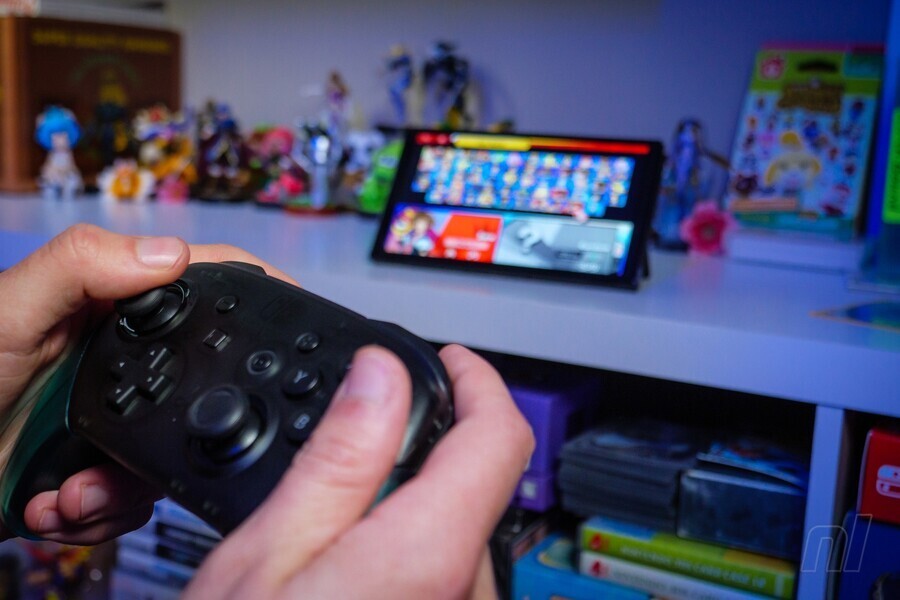 While plenty reading these pages will have owned a Switch since 2017, there are still plenty of gamers still buying into the system or, perhaps, adding new and additional consoles into their household. With three distinct models and a large game library the Switch is still showing good momentum, with recent UK data giving another positive assessment of the hybrid's position.
GamesIndustry.biz has shared sales data for the UK market in December, with some interesting trends emerging. Xbox Series X|S enjoyed its best month yet courtesy of increased stock, finishing ahead of the PS5 which nevertheless had its second best month, with both platform holders clearly going all-out to increase stock and get festive sales. Beating both of those was the Switch, however, finishing as the best-selling console in the UK for December.
It was an impressive performance, especially as it represented a 6% increase over November sales, in which a Mario Kart 8 Deluxe bundle had performed particularly well over the Black Friday period. The data doesn't seem to break down the performance of each model, with the OLED of course being the most recent iteration to arrive.
In terms of the bestselling games in December, this is an area where Switch had less of an impact. The bulk of Just Dance 22 sales are the Switch version and that was in 4th, but outside of that you need to go down to 8th and 9th to find Mario Kart 8 Deluxe and Pokémon Brilliant Diamond. That said, it's emphasized that there's no eShop digital sales data available for that chart, so that's a notable factor.
Though only focused on the UK market in this case, it's another reminder that Switch hardware continues to sell in impressive numbers, and Nintendo will no doubt hope to maintain as much of that momentum as possible with some major game releases on the way in 2022.
[source gamesindustry.biz]