Netflix released some big TV shows in October, but one dominated subscribers' viewing lines. This month, the streamer said that 111 million households watched one of its series, a new record.
We have to take these figures with a grain of salt—after all, Netflix counts anything over two minutes as a "view," meaning that if you went for an extended bathroom break while a show like Squid Game auto-played, you count as a viewer.
Aside from that international juggernaut of a show, viewers gave the green light to a number of big Netflix originals like Midnight Mass, You Season 3 and the final season of On My Block. The streamer also became "master of the domain" of Seinfeld when it released all seasons of the iconic sitcom.
But which of those shows were the most watched? Read on to find out.
The 10 Most Watched TV Shows on Netflix in October 2021
10. Seinfeld
(*Slap bass plays*) "What's the deal" with Seinfeld reaching the Netflix top 10 charts, over 20 years after the last episode aired? All 180 episodes of the show came to the streaming service this month as Netflix tried to make up for losing Friends last year.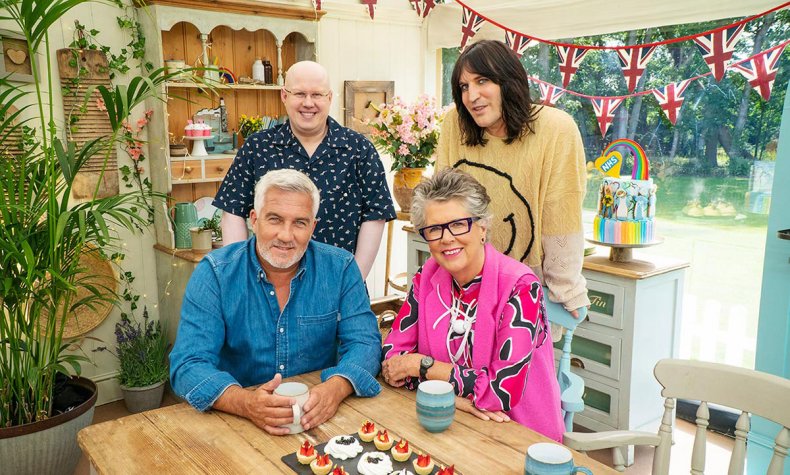 9. The Great British Baking Show
Britain may have just as many problems as any country, but The Great British Baking Show makes the country look like a pleasant land where everyone just makes cake and is pleasant to each other. This vision of a green and pleasant England is offering a healthy dose of escapism for many Americans as episodes come weekly to Netflix.
8. The Five Juanas
Trashy telenovella fans have been devouring this new Mexican drama about five woman named Juana in Cancun who discover they have the same birthmark on their butts. Though the fact that it only has 18 episodes makes it a pretty short telenovella, the streamer manages to pack plenty of soapy drama into that time.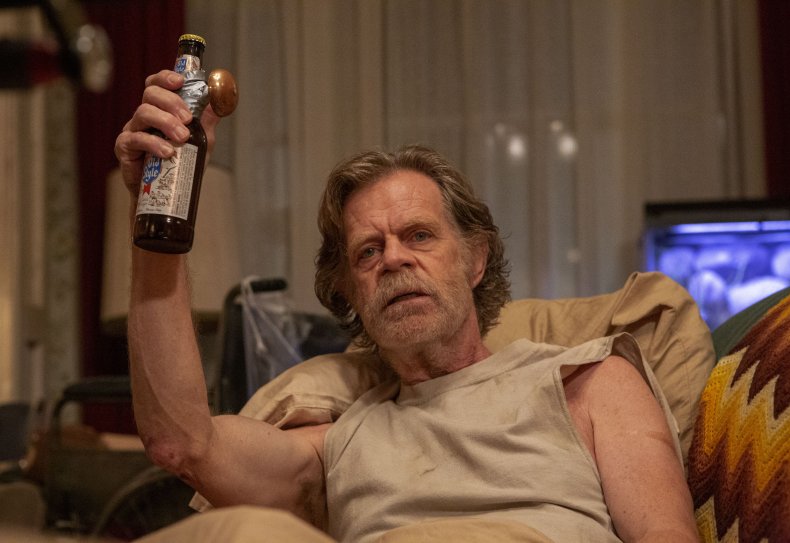 7. Shameless
Aside from being Showtime's most popular series, Shameless has been a big hit for Netflix over the years. The 11th and final season has been no exception, with viewers wanting to find out exactly how the Gallaghers' story will end, and whether Emmy Rossum will make a final appearance (spoiler: she doesn't).
6. On My Block
On My Block has quietly been one of Netflix's big shows, but all good things come to an end: Season 4 will be the final season of the Los Angeles-set teen comedy drama. Fans should not worry too much: A spinoff has already been ordered.
5. Midnight Mass
Mike Flanagan has become Netflix's go-to master of terror, with his credits for the streamer including Gerald's Game and the two Haunting series The Haunting of Hill House and The Haunting of Bly Manor. Now, his latest scary show is Midnight Mass, about strange occurrences linked to a mysterious priest on an island.
4. You
Another year, another pile of bodies for Joe Goldberg. For Season 3 of the former Lifetime show, the Penn Badgley character found himself living the suburban life—and leaving a path of suburban death in his wake. Season 4 has already been ordered.
3. Cocomelon
Shows like Stranger Things and Bridgerton are the attention grabbers, but Netflix's real viewer juggernaut is Cocomelon. The show is a CGI nursery rhymes show that seemingly every pre-K child in America is watching every day—The show is rarely out of the Netflix top 10 charts.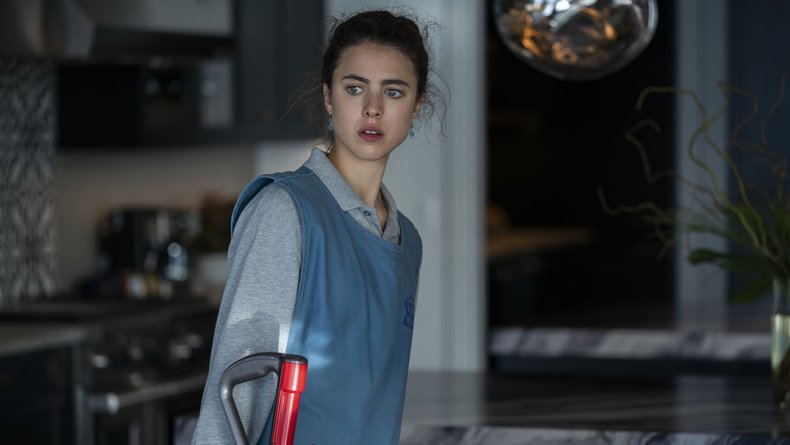 2. Maid
A certain other new Netflix show got the headlines this month, but just behind it on the Netflix charts was Maid, an emotional drama about a young mother who flees an abusive relationship by getting a job cleaning houses.
1. Squid Game
Per Netflix, this Korean drama is its most watched show ever, beating big hitters like Bridgerton, The Witcher and Stranger Things through what the streamer claims is word of mouth. The series contains everything that viewers seem to want to get them over the one-inch-high subtitle barrier (though we do not know how many are watching it dubbed. It has a familiar premise (Hunger Games meets Battle Royale), plenty of dramatic twists, plus lots and lots of bloody violence.