Following heavy snowfall in the western New York region, the Buffalo Bills had to pack up their suitcases and jet off to Detroit for their last game. However, after just 5 days, they will again be making the trek to the Ford Field. They will be playing the Detroit Lions on Thursday there. And even after racking in their 7th win of the season, QB Josh Allen has revealed that they are not going to rest on their laurels. According to the 26-year-old, the lions are a team in form.
ADVERTISEMENT
Article continues below this ad
Allen and the Bills are preparing for their 11th game of the season. And while they just returned from Detroit with a win, they will be hoping for the same result when they turn up to play the Lions this week. On Brandt's podcast, 'Kyle Brandt's Basement', the Bills' quarterback gave his honest opinion on the team, which is on a three-game winning streak. According to the player, the Lions are a 'dangerous' team. "They're playing extremely motivated football," added Allen. "They're taking the ball away on the defensive side. Offensively, you know it seems like they've got things clicking right now."
ADVERTISEMENT
Article continues below this ad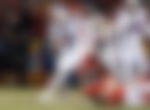 He further highlighted the fact that the team needs to be prepared for a challenge this week. This won't be an easy game and will require a lot of effort from the team. "We gotta be ready," said Allen, who knows that the Lions are going to be ready for them.
ADVERTISEMENT
Article continues below this ad
Josh Allen had a few nice words for Lions HC Dan Campbell as well
Following Dan Campbell's appointment as the head coach of the Detroit Lions in 2021, the coach has not enjoyed many wins. However, things are finally looking up for the team. Campbell took over the squad with Matthew Stafford departing and hence sending them into a rebuilding phase. The progress they have made seems more tangible now. After an abysmal start to the season with a record of 1-6. The Lions have bounced back with a three-game win. Including a win over their divisional rivals Green Bay Packers and Aaron Rodgers as well.
DIVE DEEPER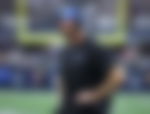 ADVERTISEMENT
Article continues below this ad
And since Campbell's honest post-game interviews, it seems like even Allen is an admirer of the coach. Talking about him on the podcast, the 26-year-old shared that there are many players in the facility who have played for Campbell. He said that he has not heard anything bad about the coach. He even called him a real one.
Watch this story: Antonio Brown gets richer off of Josh Allen beating Patrick Mahomes in thrilling fashion.