A number of veterans' organizations sent a letter to Congress Thursday urging them to reverse a recent decision by the U.S. Department of Defense (DOD) to cancel a military education program, Troops to Teachers.
The program was initially started by the DOD in 1993 as a way to help U.S. veterans transitioning out of the military secure new careers in education.
Troops to Teachers provided up to $10,000 to veterans get jobs in understaffed and underfunded schools, and the Military Times stated that at least 23,000 people have gone through the program.
The Times also said that Troops to Teachers costs about $15 million annually.
However, the DOD announced that the initiative was ending in order to fund "higher priority programs more closely aligned to the National Defense Strategy." The statement said that states could continue to assist applicants until May 2022.
The Pentagon had reportedly been considered stopping Troops to Teachers numerous times and "had threatened to dissolve the program several times in past years," the Times said.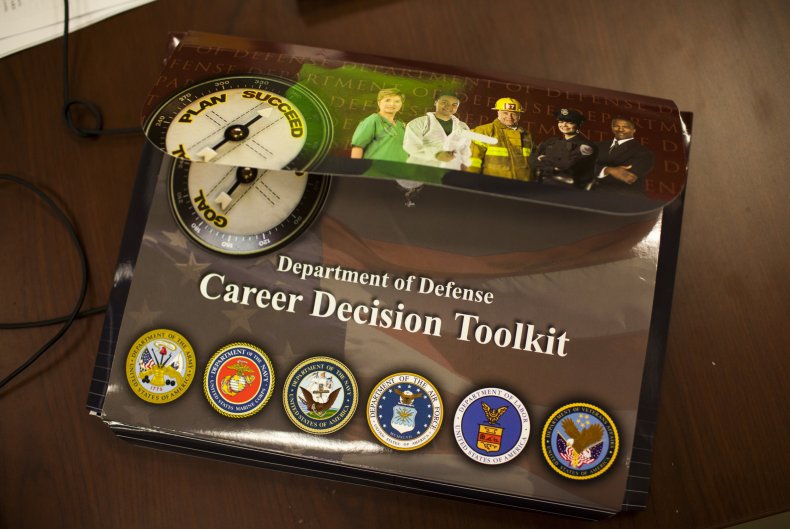 Leaders of a number of veteran advocate groups asked the House and Senate Armed Services Committees to reinstate Troops to Teachers, arguing that shuttering the program "would go against America's critical need to support our children's education."
The groups included large nonprofits such as the American Legion, Students Veterans of America, and Veterans of Foreign Wars.
"Studies have shown that Troops to Teachers educators fill thousands of vacancies in high-needs schools and subject areas," the groups wrote.
"[Educators] are more likely to not relocate after they are employed as teachers; are considered effective instructors; have high job and life satisfaction; and even have a positive effect on increasing student likelihood to serve," the letter continued.
Heads of some of the veterans' groups also spoke out against the DOD's decision.
"[Troops to Teachers] is a signal to our service members that they can continue to serve in their local communities after hanging up the uniform, and that's a message that we need to sustain," said John Kamin, an associate with the American Legion.
"The Department of Defense might not think this is a policy priority, but it is certainly one for the American Legion," Kamin continued.
The Senate had already included funding for at least four more years of Troops for Teachers in their annual defense bill, according to the Times, but the House's defense measure did not include "any language" on the program.
The DOD had been required to report on the efficacy of the program as a part of the Senates' bill. These reports would be used in deciding whether or not to extend beyond 2025.
If Congress were to re-instate the initiative, the program would have to be completely restarted from the ground up as no new applicants will be permitted for the remainder of 2021.
Newsweek contacted the Department of Defense for comment.