Visit 5 Japanese Cities in These JRPGs
by
Brianna Fox-Priest
October 11, 2021
While Japan has its borders closed off to non-residents for the foreseeable future, there's one way you can get your travel fix and see some of Japan's greatest sights. Through JRPGs, of course!
Video games are a great way to escape for a little bit from the comfort of your couch. And what better way to get a glimpse of famous landmarks than bringing the sights to your device? Two JRPGs that do a great job of taking players on a virtual adventure to Japan are World's End Club and Neo: The World Ends With You (NTWEWY). Okay! We get it's not the same, BUT it's something and at this point, we'll take what we can get!
Luckily, World's End Club and NTWEWY both didn't skimp on details when it comes to these five Japanese cities:
1. Fukuoka
Set in 1995 in a dystopian Japan (a nod to the Lost Decade, perhaps?), World's End Club, made by the creators of the Dangonronpa and Zero Escape series, follows a bunch of teen misfits known as the Go-Getters Club. The group takes on the task to journey across Japan to learn what happened to humanity after a meteor struck Tokyo. While some of the locations in-game are a bit dilapidated, the creators took care to include culturally significant landmarks in each city.
Early on you'll take foot to the city of Fukuoka, Kyushu's largest and most populated city. You stop at Nakasu Island in front of a bunch of vibrant food stalls (yatai) that resemble the real deal, just with empty seats. If only we could order some ramen to-go!
2. Osaka
Osaka is Japan's second-largest city behind Tokyo. Famously known for its nightlife, neon lights, and dining, it's no wonder Osaka is a popular tourist destination. You'll get a chance to roam the streets of Dotonburi with the Go-Getters Club and see the famous Kani Doraku crab sign and pufferfish lantern that was removed last year.
3. Kyoto
Known for its temples and shrines, Kyoto is one city you don't want to miss! And neither do the Go-Getters — it seems we have a couple history buffs in the group. You can visit the wooden Kiyomizudera Temple — a world heritage site — and travel through the famous red Sebon Torii gates before making it to Fushimi Inari Shrine.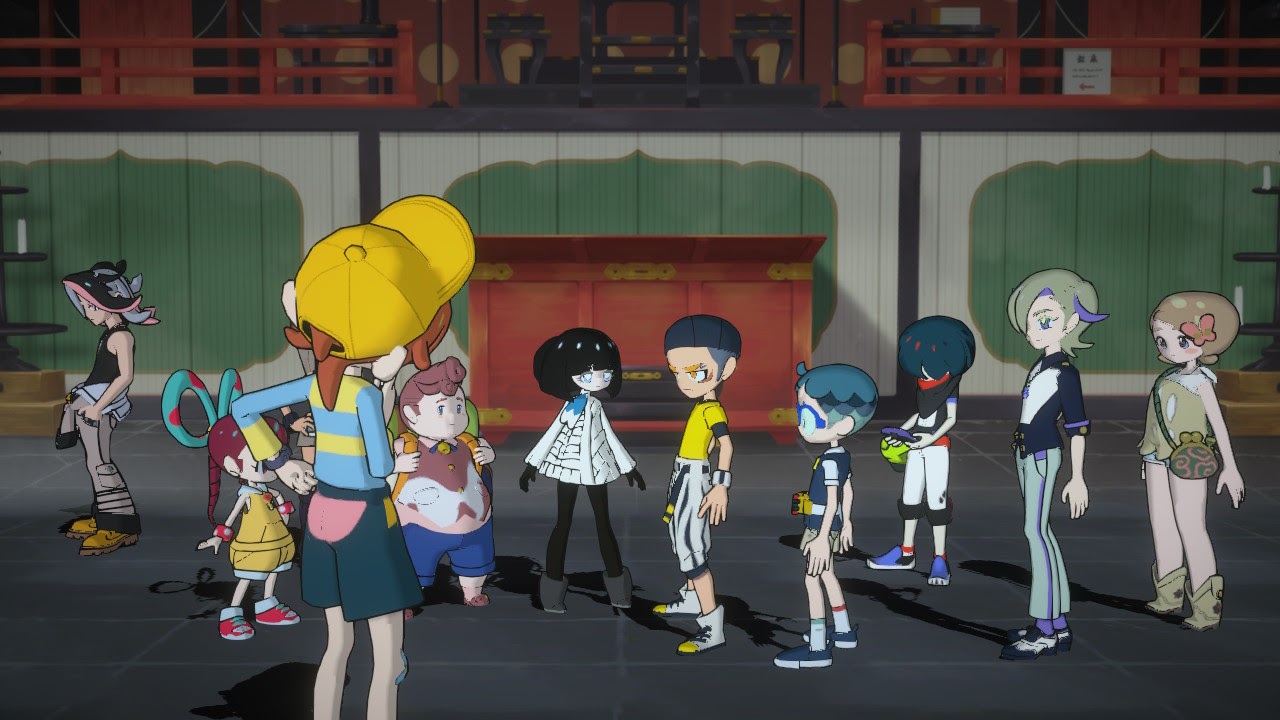 4. Nara
Itching to see more of Japan's shrines? Get a glimpse of the country's most famous temple, Todaiji Temple, which houses the 15 meter tall Big Buddha Statue (Daibutsu). You'll also get a chance to get up close and personal with some of the free-roaming deer in Nara Park. A deer park? Sign me up!
5.Tokyo — Shibuya City
Last but not least, you have to see Tokyo, specifically Shibuya City! Neo: The World Ends With You gives players a 3D street view of modern Tokyo's shopping center. Anyone familiar with Shibuya will quickly notice tons of references to real shops and landmarks.
Join the NTWEWY crew and make your way through the bustling Scramble Crossing before grabbing a quick bite to eat from an endless list of restaurants. Then take your picking of shopping plazas — there's Modi, Tower Records, or those with some extra cash can check out the Parco department store.
Don't forget to go visit the best boy of all time, Hachiko, a famous statue of a dog who waited for his master every day in front of Shibuya Station.
Until it's safe to travel again, plan your virtual trip to Japan in the above JRPGs. If anything, make note of the landmarks and cities you enjoyed and get a head start on that real vacation (eventually!)