After decades of dominating action cinema in movies like Conan the Barbarian, The Terminator and Predator, Arnold Schwarzenegger makes his scripted TV debut this week in the Netflix original series FUBAR.
An eight-episode action comedy from The Sopranos, Law & Order and Prison Break writer Nick Santora, FUBAR follows a similarly high-octane, high-concept premise to one of Schwarzenegger's most famous movies, True Lies. In that film, Schwarzenegger played a spy who kept his job a secret from his wife and daughter, until they became dangerously entangled in his latest mission.
In FUBAR, Schwarzenegger once again plays a spy, only this time he's on the verge of retirement—until he learns that his beloved daughter, played by Top Gun: Maverick's Monica Barbaro, is also a secret agent who has been hiding her dangerous double life from him. Father and daughter end up forced to work together to thwart an enemy plot while also working through their familial issues, and it's safe to say that along the way things get messy… or rather, FUBAR.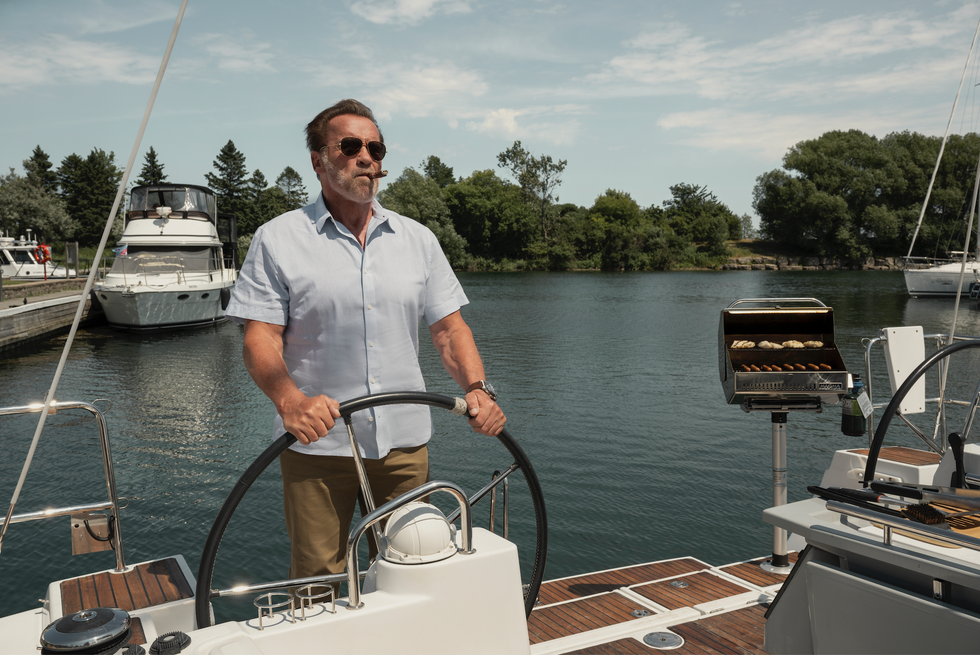 Netflix
What does FUBAR mean?
FUBAR is an acronym that originated in the military, which stands for a situation that is so damaged or out of control that it is "fucked up beyond all recognition," or alternatively, "fucked up beyond all repair."
According to Techopedia, FUBAR was popularized by American soldiers during the Second World War. In those days, however, it had the slightly more safe-for-work meaning of "fouled up beyond all repair." The increasingly prevalent use of FUBAR was possibly influenced back then by the German term "furchtbar," which translates to "terrible," and is used to describe a general feeling of abject despair or helplessness.
In Netflix's FUBAR, the term is only uttered once—in Season 1's final moment, when [Spoiler!] all the spies have their secret identities compromised, and must go on the run. Luke, then, declares the whole situation to be FUBAR.
Philip Ellis
Philip Ellis is a freelance writer and journalist from the United Kingdom covering pop culture, relationships and LGBTQ+ issues. His work has appeared in GQ, Teen Vogue, Man Repeller and MTV.