This is the fourth and final part of our in-depth interview series with the commentary voice of Super League Triathlon, Will McCloy.
From his life before triathlon, to how he linked up with SLT to his delivery of the Sub7Sub8 Project, we finish up now with the passion he has developed for the sport. That includes his own triathlon racing, pride in Super League's role in developing talent and the highs, lows and learnings of live television.
"I love this job"
Having been central to the Super League Triathlon from the first moments of the debut edition in Hamilton Island, McCloy has arguably become an integral part of the product himself. Having been metaphorically given the reigns from the start and ran with it, it's something that Will truly treasures.
"It really is. It's gotten to the point now – because I still have lots of other jobs that I do, I've got a mortgage to pay and I do other sports in between Arena Games / Championship Series season – that as soon as I can find out what the Super League dates are, I black it out. It's something that I'll never not do as long as they will continue to have me, and that's because they have shown such faith in me and allowed me to be myself, and not tried to curb things or be too corporate.
"They've never said how about doing it this way, or we don't think you should say that. They have just shown a lot of faith, especially Michael D'hulst, as the team has changed and grown.
"I love this job more than anything else I do. I mean I have two young kids and six months before the Championship Series, I have to say look, this is where I'm going for a month and a half… is that ok? My wife knows that I get so much out of it, so we make it work."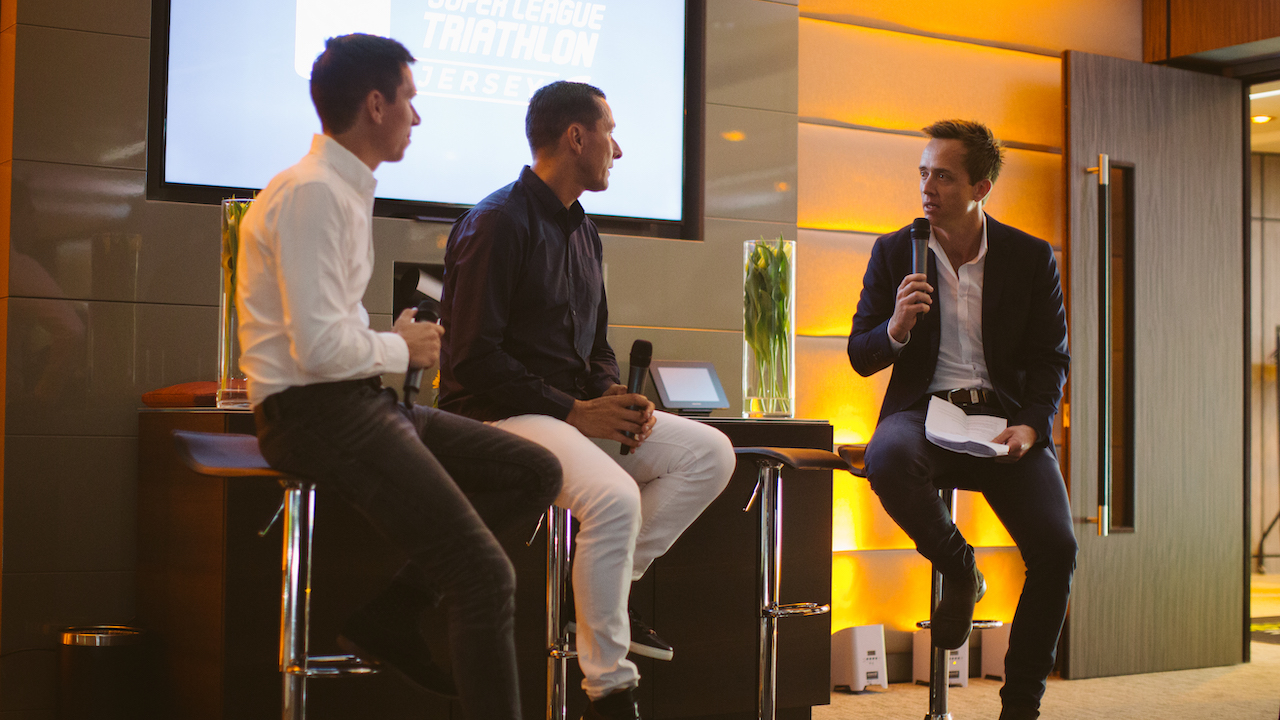 Being there since 2017 means recognition now too.
"I don't get recognised by people when they see me, but when I talk, people go, 'Ah, you're that guy', and I think that's important for the sport. In the same way that cycling had Phil Liggett, or F1 had Murray Walker. After enough years you just feel comfortable hearing that one voice. I guess I'm taking these tiny little first baby steps in that regard, and I'd love to just continue to do that.
"I love these athletes and I love the sport now and I train every day and it's something that's becoming part of my household and my way of life. Because they have shown such faith, I think I'm a little bit endemic to the product but in no way would I ever rest on my laurels because of that.
It's just something now that I would never miss.
"I mean I was on the ground in Montreal for three days, and it took me 40 hours to get there and 40 hours to get back. I do silly things, so I can be there."
Super League and the next generation
The likes of Hayden Wilde and Matt Hauser are amongst the names that have really cut their teeth in professional triathlon via Super League to become huge stars in short-course racing. Is following their progress over the years a source of pride in what SLT has contributed to the sport?
"There are two sides of the coin. Obviously we like to attract the biggest names when they can be in it – we've seen Gustav [Iden], Lionel [Sanders], Kristian [Blummenfelt], Vince [Luis] for example when he was winning everything – but there are also others who have come up through Super League and are now dominating. That top-three in Yokohama for example – Hayden Wilde, Matt Hauser, Vasco Vilaca – three guys who turned up at Super League as pimply little kids, who've just gone on to become protagonists, and it's the same on the women's side too.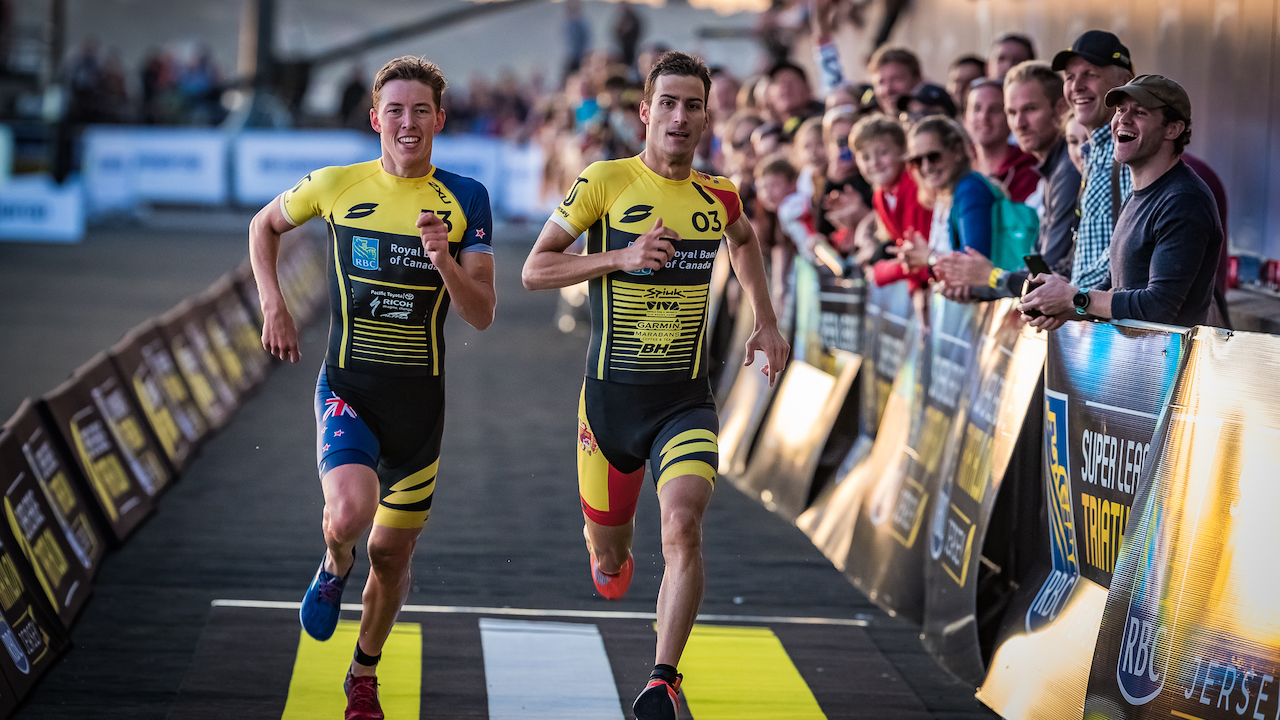 "That's what I really love, that's what gets me watching Yokohama. I've seen these guys grow and that's what makes it wonderful to watch. I remember back at the first Jersey race, there was this Kiwi kid who came from nowhere and chased down Mario Mola in a sprint finish for sixth, who was really the big dog then. That was this moment where you could see Hayden, having only been out of XTERRA for a short amount of time, think 'I can do this'.
"You see these guys for a month or more every day. We all live together, eat together and do a lot of stuff around the races like go to schools, so you get to know them really well. You see the young ones grow in confidence. At the beginning sometimes they look up to their idols, but they grow in confidence and then the results come. That's one of my favourite parts of the travelling circus to be a part of."
Talent spotting
Earlier this year, a 15 year-old called Fanni Szalai (HUN) excelled at the Arena Games Triathlon in Sursee, then backed up that global breakthrough with a dominant debut victory on the Europe Triathlon Junior Cup circuit in Caorle. Including such a young, inexperienced athlete on a global stage could have backfired, but the Super League team behind-the-scenes had clearly done their homework and believed she was ready.
"She's amazing isn't she – we are going to see a lot more of her. It's really good for her that she did Arena Games, as we did a lot of work around her and you'll have seen a lot of the digital content and social media. That's someone we'll see in two or three years at the front of the Championship Series. Hopefully Super League can continue to be a part of her evolution as an athlete – that's really rewarding for everyone to see this talent, identify this talent and give them a platform to race against the big names and the confidence they can do it.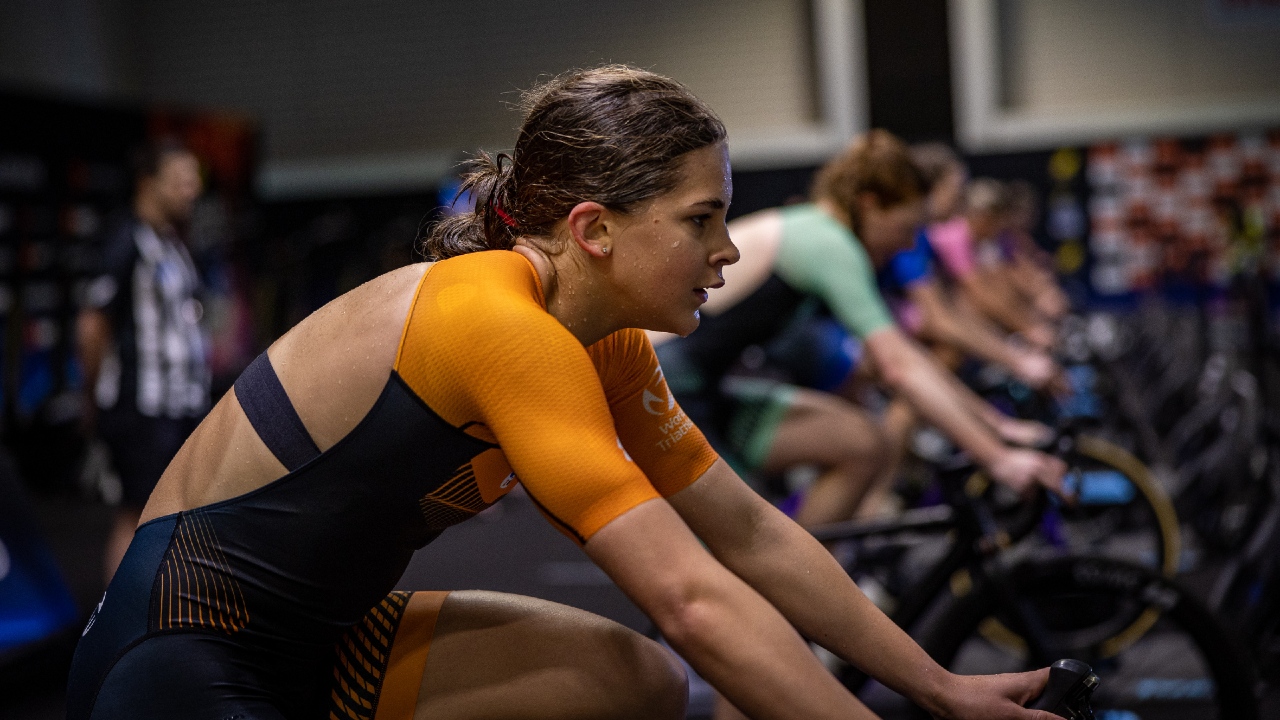 "You are right, it could have gone the other way – but now I think it's something some of the older athletes have to deal with getting over, to be fair! That's what Arena Games is. I think we'll get to the point one day, just as with 20/20 cricket specialists, that you'll have people who aim at this series. People like Justus Nieschlag who have turned out to be awesome in that format, and find that it's a perfect fit for their skillset.
"As both the Arena Games and Championship Series grow, we might actually see less crossover. At the moment however, it's a great feeder series for the Championship Series and allows us to have narratives that go year long at both ends of the World Triathlon calendar."
Racing Stuart Hayes!
Will mentioned that not only had he fallen in love with the sport, but he was now actively doing it himself.
"I have caught the bug properly. I'm going to Hamburg to race in the Worlds, I qualified for the Australian team for my age-group, which means I have to go up against Stu Hayes, which I'm not that happy about!"
I figured that both Will and Stuart might both be in trouble with another Super League captain, Michelle Dillon, also racing – but it turns out that Michelle is central to Will's progress.
"Michelle [Ed. Stuart's wife] is my coach, and we hatched a plan at the Montreal after-party dinner that she was going to coach me through the World Champs. She's a hard taskmaster though! If I miss a session, I wake up in the morning to a WhatsApp asking 'What happened?'. I've got children, I've got a job… that's what happened!"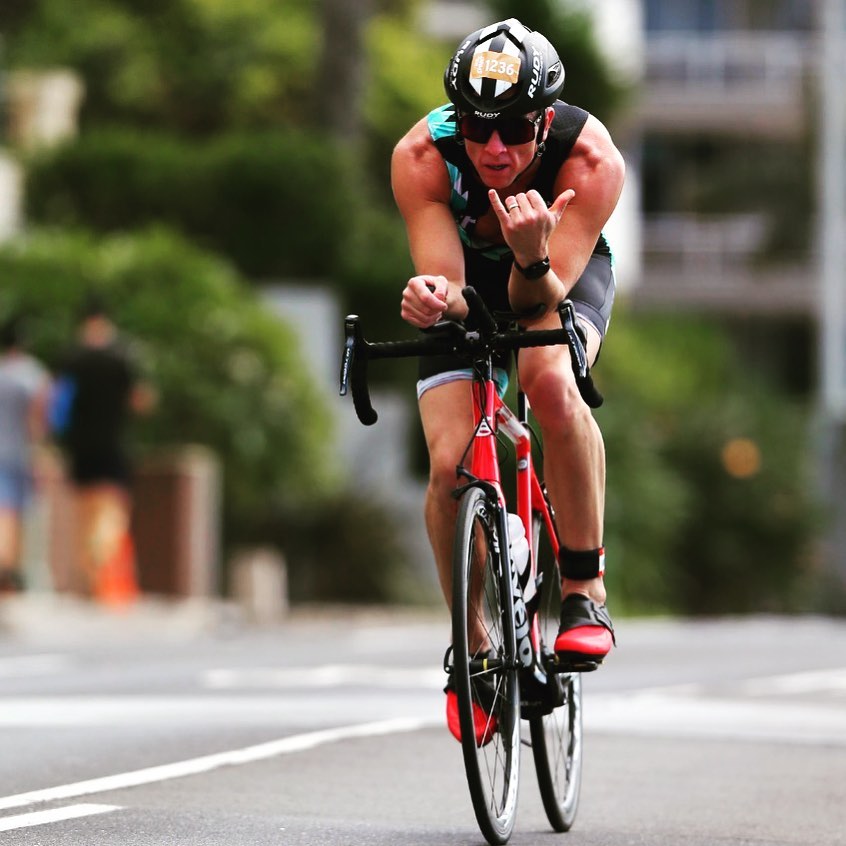 Macca steals my notes!
What are some of the insights and learnings that Will has picked up along his own commentary journey?
"With commentary, I think it's very, very hard to make it look very easy. If you do all the hard parts, then it can look easy – but then everyone thinks they can do it as well. There are people that can, but you've got to be very passionate about it and very meticulous in order to make it look like you are almost not trying.
"When everything is going well on course and on time, it's ok and it's very calm – but it's not often that nothing goes wrong in any live broadcast sport, especially when you are doing something like Super League. It's all on-site, all the cables, outside cameras, reception issues and things that you don't have inside a Netball court or a Tennis stadium. That stuff is built from the ground up, from scratch, every time.
"In a Championship season, I'd say there will be four or five moments where I think 'I don't know what I'm going to do next' – and it's like that duck analogy of trying to be calm above water, while kicking frantically below. For example there was one round in Jersey that we had so many technical problems that I just didn't know what was going to happen next. I developed such a bad migraine from the pressure, that I had to lay in the corner with all of the lights off with a blanket over my head between races, and then try and jump back in when the next one started.
"There's things that I have to deal with all the time. For every single race, I'll spend weeks prepping all my notes and then the day before Macca will email me, 'Hey mate, can you email me your notes?'… then he cherry picks all the best parts and says it first – classic Macca!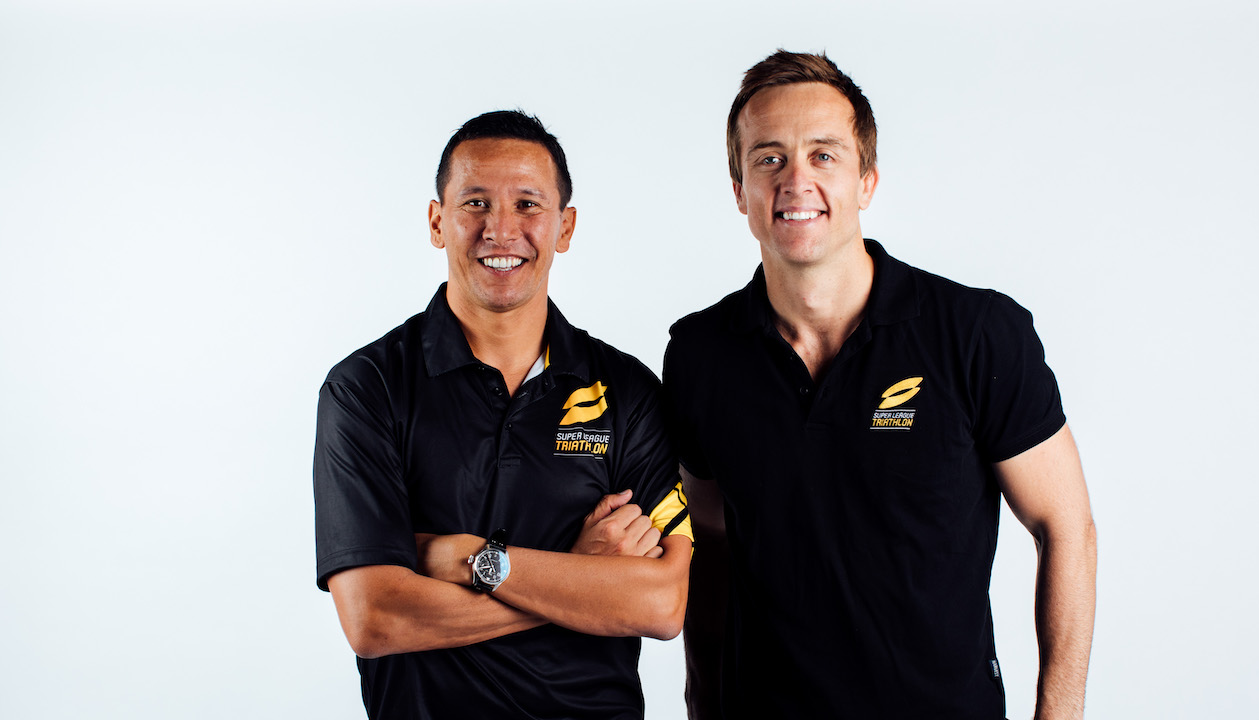 Having done a lot of venue announcing and commentary myself over the years, I could certainly relate to some of the difficulties that the viewer / listener never gets to see. Never, ever assume that the commentator has more access, information or a better view than you do, watching from the comfort of home on your 60+ inch HD television.
"We've commentated from a foldaway table in a children's playground in Singapore – while there were still children playing behind us. We've been in garages, we've been next to very rowdy VIP areas. You've got to be adaptable. There's been plenty of near misses, but we've always pulled together broadcasts that I'm proud of. We go and watch it all back, and we do what we do with the race, and constantly look for ways to improve. I hope that the broadcasts have improved year-on-year. We continue, we keep pushing and trying to make it bigger and better."
Under pressure
As well as fun, teamwork and planning, there can sometimes be significant pressure moments too. As Eminem sang, You Only Get One Shot…
"Into the last hour of Sub7Sub8, I was thinking that they are going to play this one clip on the news everywhere, where Kristian or Joe, or Nicola or Kat, cross the line and becomes the fastest to ever do it… and it's going to be my voice calling it. Nine hours of preamble and then this one moment… and I better not cook it. Like I've watched the Kipchoge one a bunch of times, and the guy gets the time wrong as he crosses the line. He says the wrong thing, and maybe I notice it because I've got OCD for these things, but I thought I couldn't let that happen to me, not after all this time."
Just like life, you can't win every time, however much you prepare.
"When you hit those things you are really happy, but equally there's been a bunch of times when I've not got it right, gotten side-tracked or said the wrong thing, and then I just have to try and mentally get over it. I've called people the wrong names on live television, like really famous people, and I've been so embarrassed. It's a real test of your own inner-confidence to be able to come back and do it again. It's something that I'm always working on, but I still stuff up from time-to-time.
"Triathlon I find is a very inclusive sport and people want the same thing. It's the same as the organisations, so PTO has come in, Super League has come in and that's elevated the sport, but there were islands and people weren't talking to each other. Now, the last couple of years there's been more collaboration. World Triathlon is working with SLT on Arena Games. Right now I'm doing a content collaboration between the PTO and Bahrain Victorious.
"Everyone wants a bigger slice of the pie – but now we are looking at how do we make a bigger pie as well, and that's really cool. I'm just loving watching what the evolution of the sport is."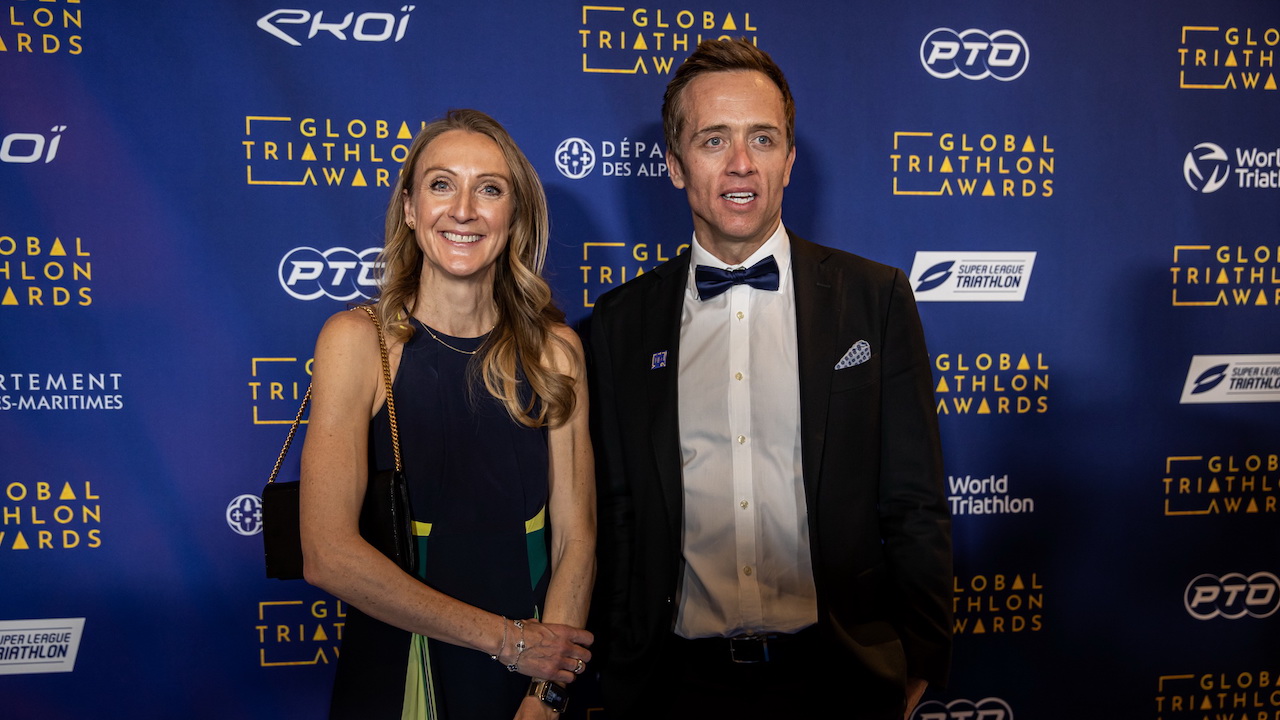 Will McCloy Interview Series
Part One – Life before triathlon
Part Two – How Will McCloy became the voice of Super League Tri
Part Three – Raising the bar: The Sub7Sub8 broadcast
Part Four – Triathlon passion and the pressures of commentary